Affiliate Marketing Beginners Guide.
Two common questions i get asked most of the time is "What is Affiliate Marketing" or "How Does Affiliate Marketing Work"?
First and foremost; I highly encourage any aspiring affiliate marketer to ensure that they have a clear understanding of the basics of Affiliate Marketing, and by doing so; you are giving yourself a better foundation to build upon.
[the_ad id="111″]
Affiliate Marketing Overview
Affiliate Marketing is one of the most reliable ways to make money on the internet!
It can also be referred to as a revenue-sharing process that allows website owners (or anyone) to recommend or promote other people's products or services on their website (or any other means) and earn commissions if the product sells.
Affiliate marketing is mainly done through a referrer process. You referrer potential customers to the product owner's website, and receive a commission (also known as a referral fee) for each conversion tracked through your unique affiliate links – that identify you as the referrer.
What is Affiliate Marketing?
Before i proceed to explain what affiliate marketing is; let me start by explaining the two words involve; which are "Affiliate" and "Marketing".
Affiliate: it simply means an official partner or a representative of a business; that is authorized to act (on defined terms only) on half of the company (commonly to sell products or services).
Marketing: it's a process of promoting products or services to potential customers, and with the intent to sell the products or services for monetary value.
Affiliate Marketing:
Affiliate marketing is the process of promoting other people's products or services for the purpose of earning money in the form of commissions.
Meaning; if you (as an affiliated entity) are acting on behalf of the product owner – to sell their products or services (Marketing), and you get paid specified commissions (after a sale is made as a result of your referrers); then you've basically carried-out affiliate marketing as a process.
In most cases (if everything goes right), it's a win-win-win situation; you earn money for your efforts, the company (product owner) earns money for selling their products, and ultimately – the customer is happy for getting a good deal.
Also, one of the very interesting truths about affiliate marketing is the fact that you don't need a product of your own before you could start earning money on the internet!
All you actually need is to LEARN THE SKILLS and find a platform to promote the products or services.
[the_ad id="146″]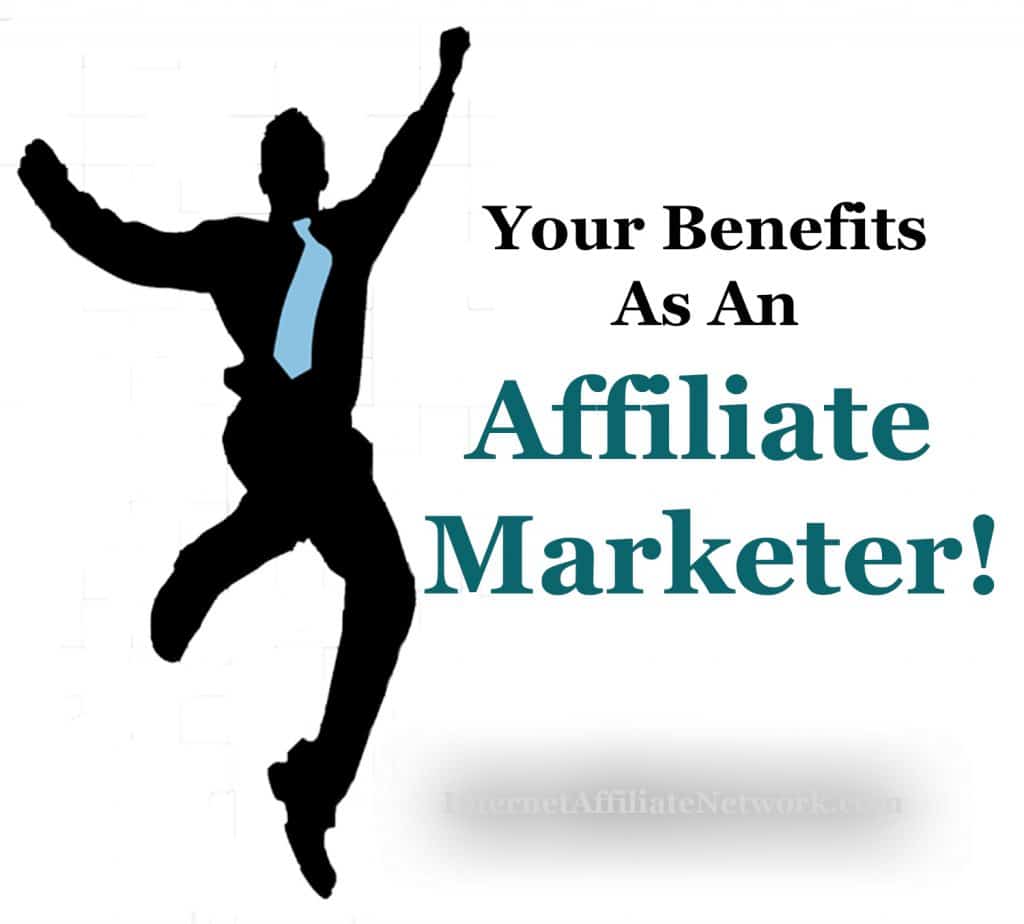 What are the Benefits of Affiliate Marketing? Your Benefits as an Affiliate Marketer!
Opportunity to generate additional income,
It requires less capital to get started as an affiliate marketer. Basically you can get started with as little as $100 (or less); it all depends on what method you choose in promoting your offers,
As an affiliate marketer; you don't have to worry about customer support or any other related issues,
The flexibility of being your own boss and work on your own terms and time,
The opportunity to generate passive income 24/7 (even when you're asleep),
The opportunity to choose to work on part-time or full-time bases,
The opportunity to work while you're travelling; or enjoy vacation while working few hours a day,
Opportunity to work from your own comfortable location (anywhere in the world); all you need is a laptop and internet connection.
[the_ad id="151″]
Conclusion
Don't forget; your work as an affiliate marketer is just to promote the products or services to the potential buyers (customers), and the rest is being carried out by the product owners.
Although, some affiliate marketers does carry out some level of pre-sale through email marketing and other means; but it's entirely up to you to choose that path or not!
I guess your next question will be how much can you earn as an affiliate marketer! Well; that question is for another article. But i can tell you one thing for sure; your earning opportunities as an affiliate marketer are beyond any limits!
Currently, there are affiliate marketers earning as much as $40,000 and far more on monthly basis (guys like Pat Flynn of the Smart Passive Income website), although it's not a day journey.
Basically; the potential to earn money is entirely up to you – the level of your commitments!
My advice to you is this; if you want to learn far beyond the basics of affiliate marketing, and become a super affiliate marketer; then, you need to be ready to commit the hard work!
Bear in mind; success is not going to come overnight!
There will surely be times when you feel like giving up (that's where 75% of people drop off), but your perseverance will surely see you through those times (it's mostly that step away from success).
Well; enough of my stories; it's time to act! Make up your mind and give it all your Best; Success is closer than you think.
Resource Links:
Here are my Recommended Affiliate Marketing Training programs;