Want to build a strong online presence? Then, you would have to do a lot of writing. Whether you're a small business looking to attract attention to your products or you're a freelance writer who wants to build an online portfolio, writing for your blog is a big deal. But it's not just about stringing words together.
It's easy to get writer's block or even get no positive results from your writing. So, how do you write a good article? The good news is that I have some tips that will help you become more productive with your writing.
Find out how to write articles that keep your readers engaged until the final full stop.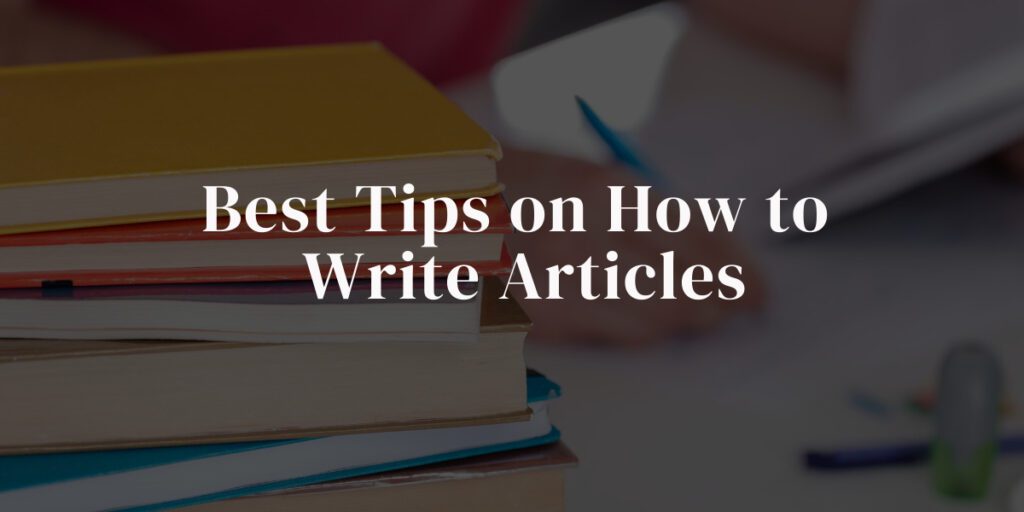 Best Tips On How To Write Articles.
1. Keep Your Content Skimmable
No doubt about it, most people have a short attention span, and we have mostly social media to thank for that. A lot of people want to read quickly and then move on to the next. Apart from this, others would love to skim through your content to ensure that it has what they want before reading comprehensively.
In this case, they move their eyes quickly over your article instead of reading word for word until they find something that resonates with what they want. And with that, target acquired. So, how can you make your content skimmable or scannable? This all depends on the structure of your article. No one will be interested in an article where there are no defined paragraphs or sentences as long as the Atlantic Ocean. Use short paragraphs.
Therefore, it all starts with breaking down your blocks of texts into subheadings. This will let the reader progress quickly from one section to the next without missing a beat. It also gives an idea of what that set of words will focus on. Apart from this, use bullet points to highlight key points in a list. If you can't incorporate bullet points into your article, don't force it.
However, bullet points are great for attracting readers' attention, especially those with a short attention span. Knowing your readability score will help in showing you if you're in the right direction or not. Some excellent tools for this are the Frase or Outranking AI content optimization tool.
2. Never Ignore Search Engine Optimization (SEO)
The holy grail of every successful blog article is search engine optimization. Most times, we write to draw more traffic and attention to our websites. There are tons of content online, both good and bad, and you would want your target audience to find you easily. The best way to be sure that this will happen is to write a properly optimized article.
Every article on your blog is a new opportunity to get optimized with the right keywords and stand out from others. However, it would be best if you take note of the fact that you're writing for people. Keyword stuffing is a big no. Many bloggers search for keywords that would help their articles come up on the first page of Google. But it all goes wrong when they infuse every single one into their article in an unnatural way.
This makes it super difficult for people to read. Search engines would immediately be able to tell what's happening, and the result is wasted efforts. So, appeal to search engines with content that provides value to your readers while getting those keywords in where they matter. If the keyword doesn't fit in, it's okay to leave it out.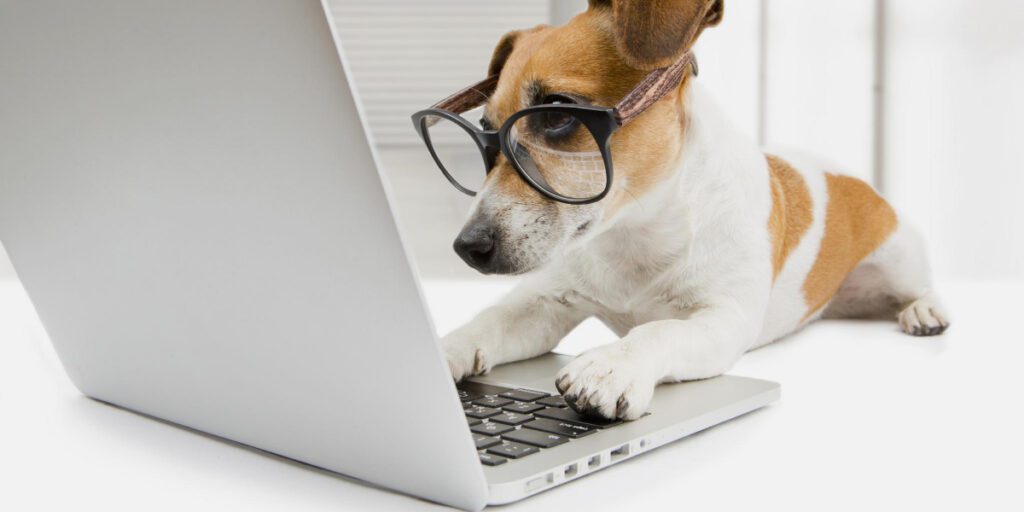 3. Use Images To Bolster Your Points
We're visual people. Remember how you always seemed to be more interested in reading books when you were younger, all because they had pictures? We bet sometimes you wish that books for adults would continue to do that. It's because images give a better visual representation of the talking points of your article. Apart from making it easy for readers to skim through, it also makes your article more appealing.
One look at an image and the reader can even understand the entire talking point of your blog better, more than a million words. If your article includes specific data, that's an excellent opportunity to include a graph or chart that perfectly visualizes this. The great thing about images is that you don't have to go so far to find the perfect ones. With so many websites available that offer copyright-free images, you have several tools at your disposal.
However, this would be a bit different if your article requires specific pictures, like a cookbook, for example. For this, you may have to take live images of your ingredients and various stages of meal preparation. Make sure that there's enough lighting to make the pictures brighter and attractive.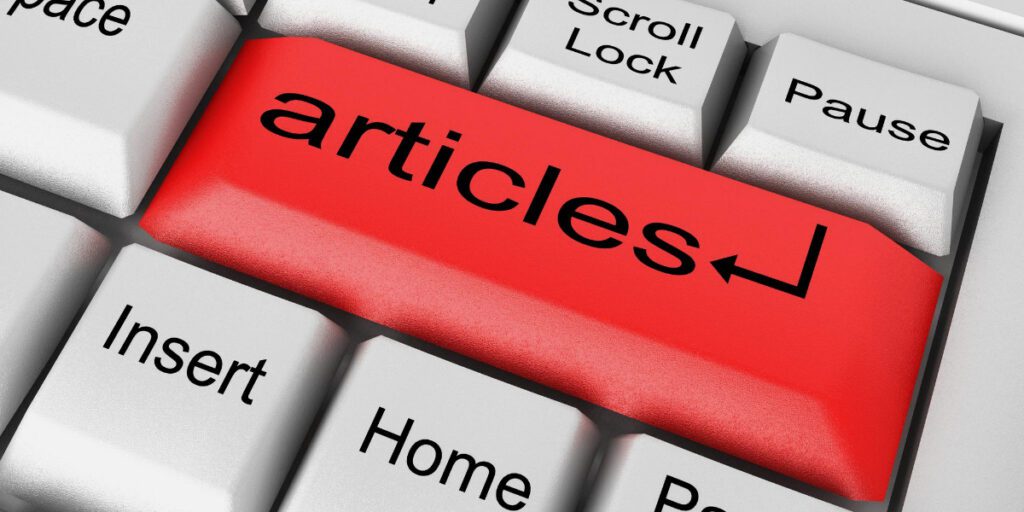 4. Make Your Articles Useful Always
The internet is a goldmine of information, some good and others bad. Regardless, it would take anyone several years to get through everything the internet has to offer. So, why should people read your articles when there are tons of other sources? The quality of your blog will answer that question perfectly.
Give your readers a good reason to stay and keep coming back for more by making your articles as helpful as possible. And this all boils down to your choice of topic. Start by making sure you understand that you have to centre your topic around the readers and not yourself. You're writing for someone out there, and you need to put yourself in their shoes.
What would they like to know?
How would they like to know it?
What are their hopes and dreams?
Is there a major problem they have that you can solve?
Look at every product that people buy today. They have something in common, and that's the power to solve a problem. You buy shoes because it would be painful to walk around barefooted, especially if the intensity of the sun has just done an excellent job of heating the sidewalk. Your smartphone helps you stay connected with loved ones.
You could be reading this because you don't believe your articles have the wow effect, and you need a little help with solving that problem. We could go on and on, and you'll realize that every problem-solving product is a big deal in the market. So, take a deep dive into how you can solve one of the many problems of your reader and create articles that will serve as a useful resource.
Put together practical tips and tools to help them break down their problems into tiny chunks. It's not enough to say lose weight by exercising more when you can give a step-by-step guide into making this happen. Bottom line: be helpful!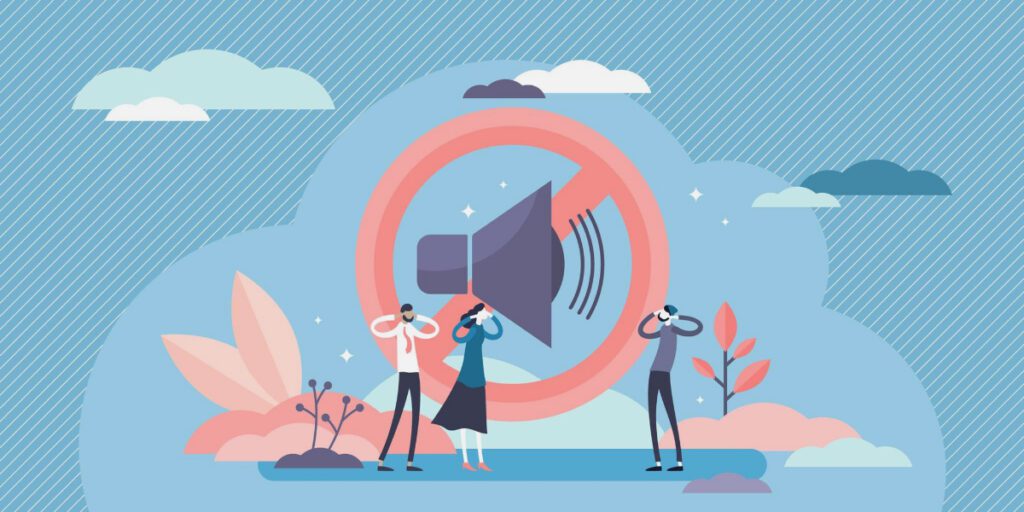 5. Don't Use Fancy Words.
Who wants to be forced to have a dictionary at hand while reading articles? No one. So, shelf the big words while writing articles for your blog. Make it easy for your reader to get through your blog posts without putting in so much work. There's a good reason why Twitter is such a massive hit in today's social media space. In less than 140 characters, a tweet can summarize what you're thinking perfectly.
Sure, you can write articles in 140 characters, but you can do something better, avoiding fancy and unnecessary words. It starts with making your sentences as short and straightforward as possible. Each sentence should blend effortlessly into the next and all provide relevant information to the reader. Writing an article is not always an opportunity to show how much vocabulary you have in your arsenal.
Keep it friendly and leave out the noise, and you'll see that readers will stick around long enough.
6. Take Advantage Of The Viral Nature Of Lists
Need a perfect example? Take a look at this article. What would you say you love so much about what you're reading right now? We would say that it's how we have broken down each point into sizeable chunks using the power of lists. In a way, you could say this is related to making your article easy to skim. Of course, there'll be posts on how to write articles that are written in essay format. However, lists have always gotten more attention, and that's what makes them so popular.
Just one well-written list post is enough to get you a seat with the crème-de-la-crème of the blogosphere. So, if you're looking for some heavy traffic for your blog, come up with topics that will encourage you to use lists. Find out what people want to read about and make this into a list. Then, sit back and watch the magic happen.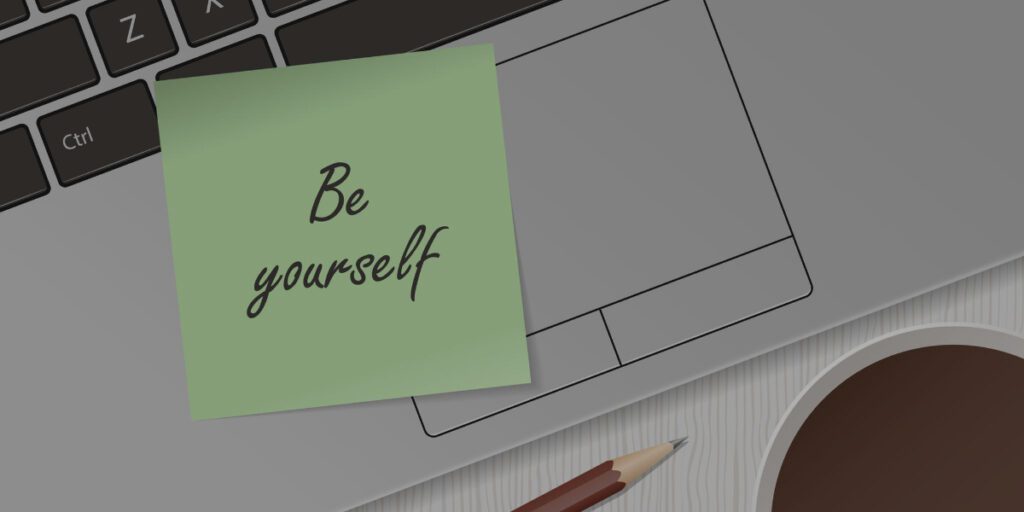 7. Be Original, Be You
One of the best lessons you'll ever learn as a writer is that you should never lose your voice. Style and tone are two factors that could either keep your readers coming back for more or get them never to click your website link again. It's one thing to have something unique to say, but if you can't say it creatively, you're doing it all wrong. So, think about how you talk when you're having conversations with your friends and family.
Put that into your writing style, and make it seem like you're talking to a friend on the other side of the screen. At that point, it would feel like they are not reading a post but in a conversation with someone. Make it as personal as possible, like you're talking to them one-on-one and can relate to their problems. Please don't say what everyone is saying in the same way they're saying it, and your uniqueness will stand out. Doing it just like everyone else will only get you ignored. And you don't want that.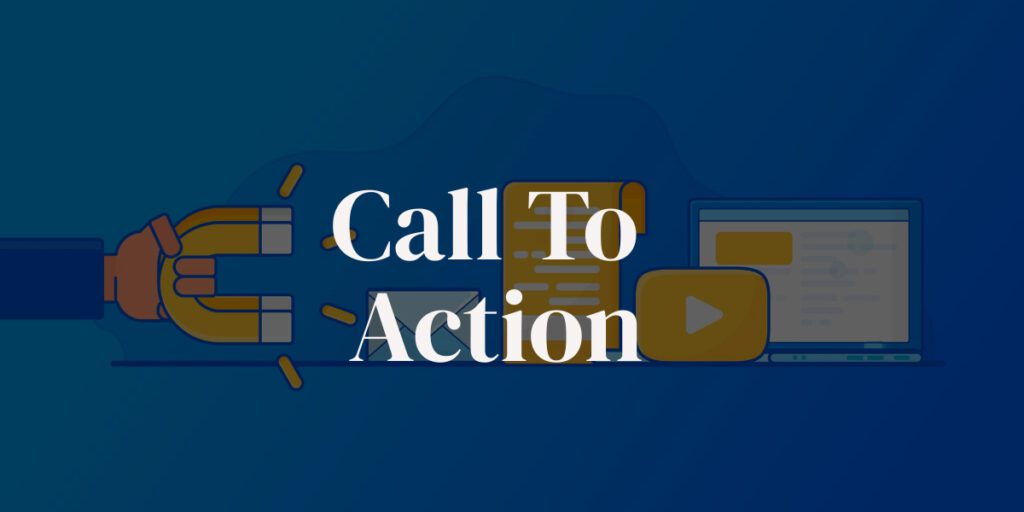 8. Make It Engaging with a CTA Or Question
How engaging is your article? The last thing you want is people going halfway and then getting distracted because they got lost somewhere in your paragraphs. After making the blog post as engaging as possible, it would be something close to a crime to leave them hanging.
You need closing words that would either tell them what to do with all that valuable information you just presented in your article or a question that encourages them to put what they just learned into action, if only briefly. What you need is a CTA, but you need to be mindful, so it doesn't become a hard sales pitch.
A call to action could be a sentence and a link encouraging them to read further. If you're writing to get people to buy your product, don't announce it directly, as it could scare your target audience away. Instead, start with small steps like encouraging them to download a free ebook or subscribe to your newsletter. Either way, it shows them that you have something even better than what they just read, which is the best way to stay plugged in.
If you're not trying to sell anything, ask thought-provoking questions like "How often do you experience writer's block" for an article on "Is writer's block a thing in the writing world?" With that, you're asking your readers to use themselves as a case study.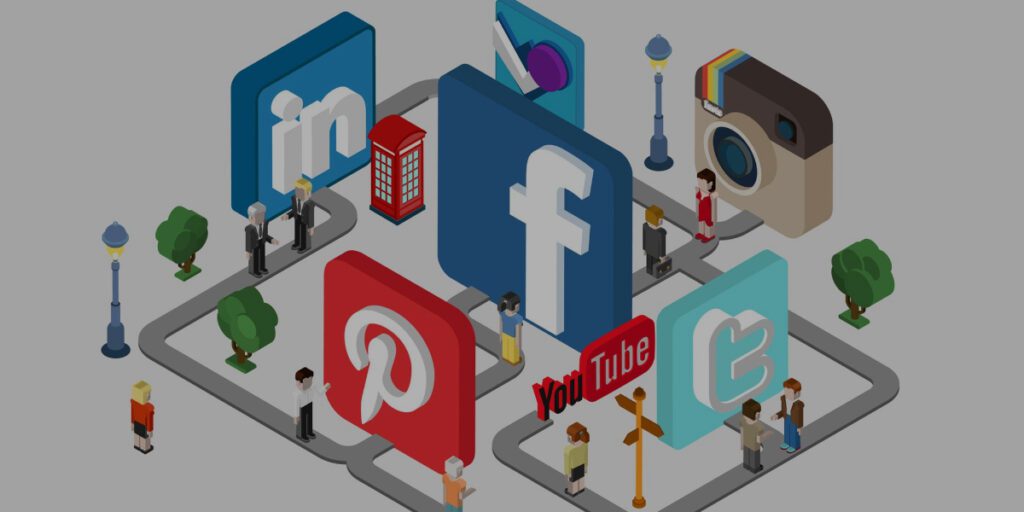 9. Don't Leave Out Social Media
Social media is a powerful force and an excellent tool for content marketing. Almost everyone is on at least one social media platform, and chances are it's Twitter, Facebook, Pinterest, Linkedin, or Instagram. So, you can attract more readers to your article by sharing it on any of these social media platforms. With so many content scheduling tools available today, you don't have to set it up manually. Just schedule posts in advance, and the AI will take care of everything else.
Bottom Line On How To Write Articles.
Remember, the best article writing format starts with a good topic, an engaging introduction, an easy-to-skim body, and a CTA in your conclusion. Ready to give this a try and improve your freelance writing skills? Then, it's time to come up with a great article using the tips that you just read. Good luck!