In this beginners guide "Affiliate Marketing for Dummies", I'll be explaining how you can earn money from affiliate marketing as an affiliate marketer, and i'll also give you full insight about how affiliate marketing works. You don't need any major skills or knowledge to get started!
Affiliate Marketing for Dummies is a basic guide for aspiring Affiliate Marketers that are interested in knowing how Affiliate Marketing works and how to get started in affiliate marketing.
Why use the word DUMMIES?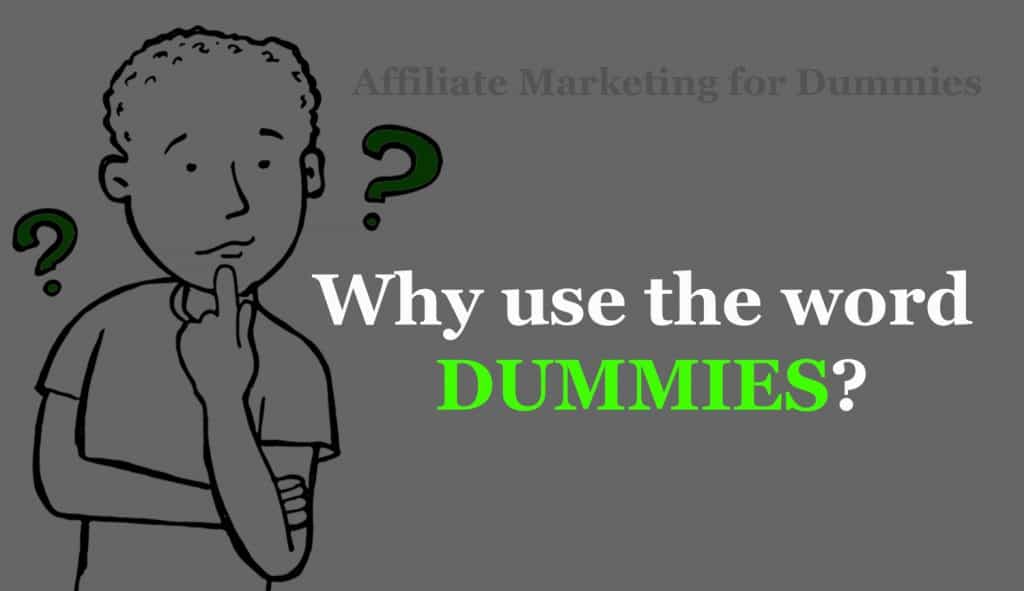 Please Note: The word "Dummies" is mostly interchangeably used in referring to "Beginners".
The primary purpose is to present any subjects or topics to the intended readers in the simplest way possible and by laying-out the basics in a non-intimidating approach (a reference resource for Beginners / Newbie's).
Also; in some cases, the phrase "Affiliate Marketing for Beginners" can be used interchangeably to represent the phrase "Affiliate Marketing for Dummies" – but they both have same meaning.
Affiliate Marketing Overview
The Affiliate Marketing industry is one of the very few industries that directly relates to your day-to-day activities.
Meaning; most of the times you read product reviews online about products you intend to buy or subscribe for; there are 89% chances that the reviewer is an affiliate marketer (although not in all cases).
But the facts remains; there're quite lots of misconception about affiliate marketers and their marketing practice; primarily on the belief that lots of affiliate marketers are being bias over the products they review (well; I will give my opinion about this as we proceed).

So, what will you learn from this Affiliate Marketing for Dummies?
In this Affiliate Marketing guide, you will surely learn beyond the basics and have a clear understanding of how Affiliate Marketing works, and how to get started in affiliate marketing!
A Little Word of Caution: if you're looking for a "Get Rich Quick" opportunity? Then, this article is not for you; because, Affiliate Marketing is not a "Get Rich Quick" opportunity. It requires hard-work and perseverance!
So; are you ready? Then let's get started!

What is Affiliate Marketing?
Let me start by explaining affiliate marketing in the simplest way possible.
The Affiliate is you (the entity promoting the products or services on-behave of the product owner).
The marketing is the process of promoting the products or services to potential buyers.
Basically; Affiliate marketing is a process of marketing that allows you to promote other people's products with the intention of earning specified commissions; you simply get rewarded for your performance.
You send potential buyers (as traffic) to the product owner's website, and if any of the traffic you've sent converts into sales, then you get paid commission for your performance (either one-off or recurring commission).
For Further Reading: See our Affiliate Marketing Beginners Guide page.
I can practically say that Affiliate marketing is one of the very few online Business opportunities that allow you to easily turn anything you're passionate about into a profitable business.
Basically; all that is required from you is to choose a Niche that you're passionate about, create contents (helpful contents with values), create platform to share your contents (Blog, website or any other platform) and promote your contents to get audience!
Imagine setting-up a business with next to zero investment? Meaning; with as little as $100 you can basically create your own money making blog or website.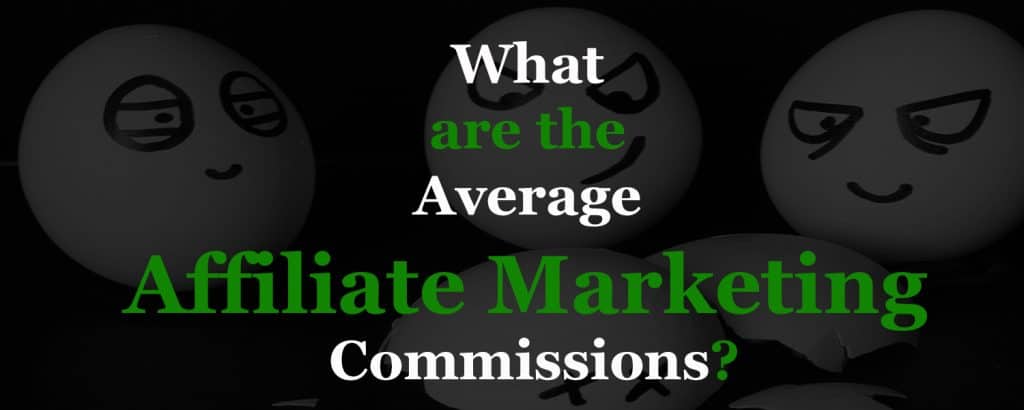 What are the Average Affiliate Marketing Commissions?
There is no one-fixed commission to all in affiliate marketing (the rates varies); the amount you earn in commission depends on the percentage the merchant (product owner) is willing to pay you (the affiliate).
Although, in general; Affiliate commissions depends on the type of products or services. For shippable products it mostly ranges from 4% up to 25% (or more – it all depends on the product owner).
And for digital products or services, it ranges from 10% up to 90% (depending).
Please Note: most merchants will display their affiliate payout rate (commission) on their website's sign-up page, so you can have an idea of the commission or payout rates before you sign-up for their affiliate-program.
Does Affiliate Marketing really work?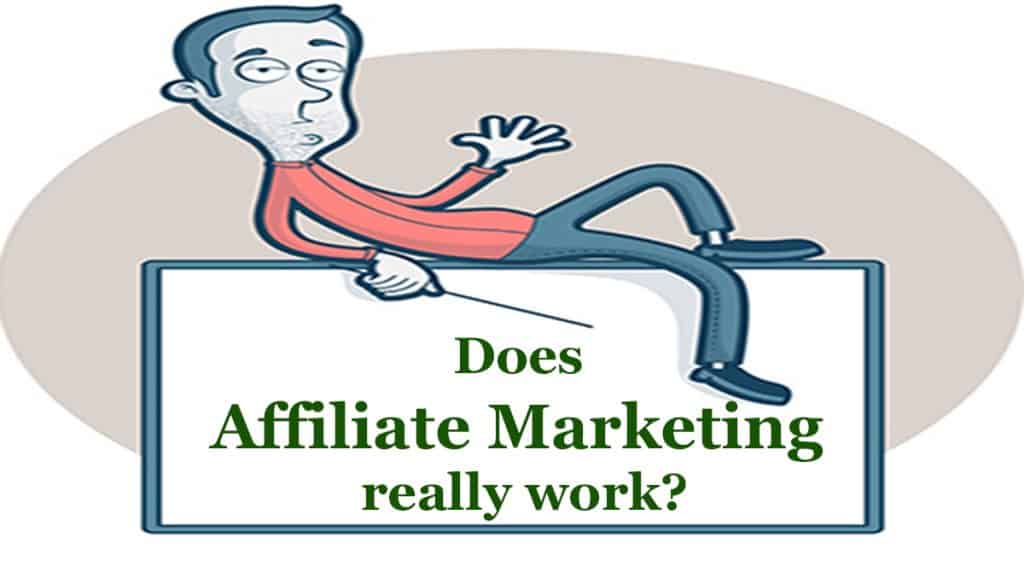 The honest answer to this question is YES; Affiliate Marketing does work and can be HIGHLY profitable if you put-in the required work through dedication and perseverance. Take your time to "Learn, Plan and Execute".
In actual fact; Affiliate Marketing is possibly one of the best options you have in making money on the internet with next to zero investments. It's completely legit, sustainable and with proven results – and endless opportunities!
One of the things to keep in mind is this; the affiliate marketing industry generates Billions of Dollars yearly, and it keeps growing every year.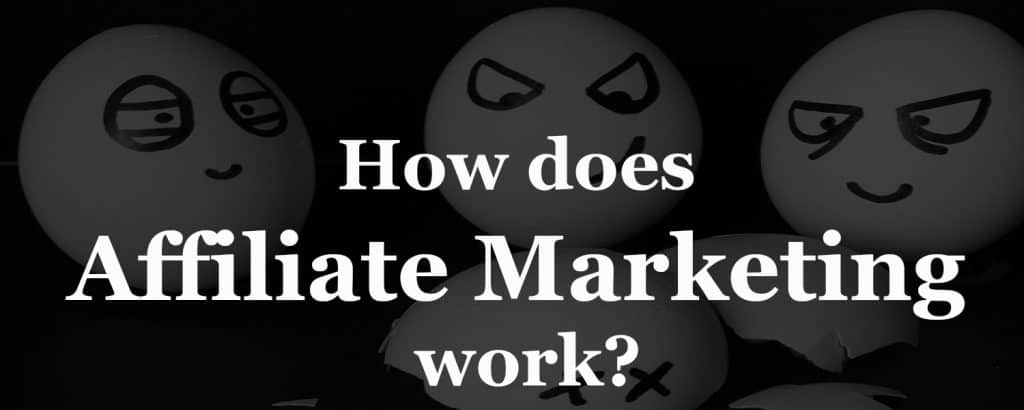 How does Affiliate Marketing work?
Affiliate marketing works with a concept in mind, and that is; you promote other peoples products to earn money (commissions). Although, you need to know the basics and then go beyond the basics!
I always like to explain how affiliate marketing works in these five basic steps:
You choose a niche that you're passionate about; basically a niche that you can consistently write about
You create valuable contents (ensure your contents are as helpful as possible – answering questions and concerns)
Create your outreach platform (your blog, social media or any other means)
Have a selling point; such as offering product or services as a solution (affiliate products or services related to your chosen niche)
You decide on your preferred method to promote your contents. Examples are: SEM (search engine marketing), SEO (search engine optimization) and many more…
Then, get paid for your performance!
Basically; you create a system, and you get rewarded for the performance of your system.
Bear in mind; if your system is faulty; then, it will surely affect your possible rewards.

What are the Best Products to Promote in Affiliate Marketing?
There are no right or wrong products or services to promote in affiliate marketing, in as much you're promoting legit and reputable products or services.
Although, some products might be easier to promote than others (in some cases); but it's more of how you promote your offer that matters (your contents and your strategies to monetise)!
You don't have to follow the crowd in selecting products to promote, or follow common practise before you can be successful in affiliate marketing; you need to know what works for you.
One thing i know for sure is this; you're always better off promoting products you're knowledgeable about (things you use or you're passionate about).
Always remember that it's the value you provide that counts or matters to your audience!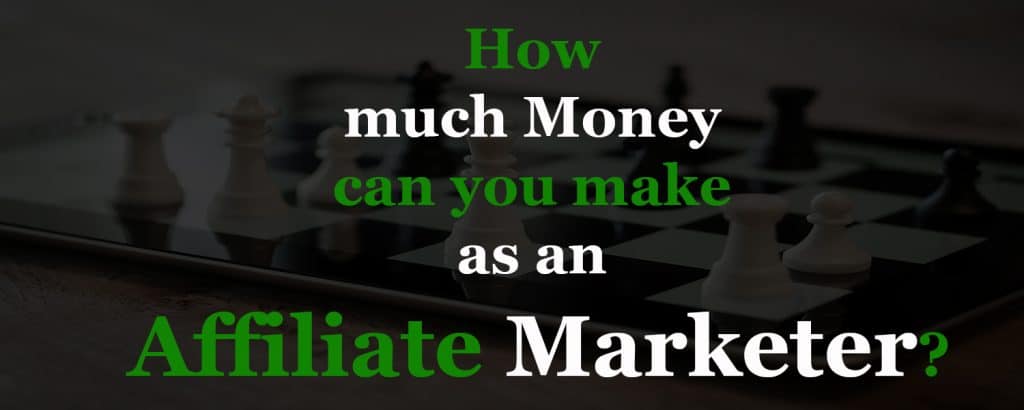 How much Money can you make as an Affiliate Marketer?
The question of how much money you can make as an affiliate marketer is a common question.
In my opinion; your earning potential is endless; but it all depends on you (your strategy, system or whichever name you call it)!
There are affiliate marketers earning six, five or four figures monthly, and there are some affiliate marketers earning zero figures!
To be honest; it all depends on what you know (your knowledge). Because your system is mainly built out of what you know! That's why I've always being a big believer in learning.
People need to see you as a go-to in your niche! They need to see you as that authority figure in your chosen niche.
But please bear in mind; you can also make money as an affiliate marketer without creating an authority figure for yourself in the industry.
Meaning; if you're only interested in just making the money without blogging; then you can simply go the route of "search engine marketing". Simply promoting your affiliate products through advertising!
What are the Pros and Cons of Affiliate Marketing?
Advantages of Affiliate Marketing (the PROS)
It gives you the opportunity of being your own boss and work on your own terms and time
It requires less investment or capital to get started
It gives you the opportunity to generate additional income
It gives you the opportunity to work from anywhere in the world (even at the comfort of your home or while on vacations)
You have less responsibility in terms of customer support or any product related issues
It gives you the opportunity to generate passive income anytime (even when you're asleep),
The opportunity to choose to work on part-time or full-time bases
Anyone can join at their own time.
Disadvantages of Affiliate Marketing (the CONS)
It can be quite competitive, because anyone can join
You have no control over the quality of products you promote (you can only choose to promote the products or choose not to promote it)
It can be resource intensive. Meaning; you need to constantly keep up with learning (due to changing trends)
Affiliate marketing success does not happen overnight. You need to put weeks and sometimes months of work in order to start earning money from your affiliate website's, blog or campaigns
It can take some time to start earning consistent money; and also, success is not guaranteed (most especially if you're using the freebies style)

How to learn affiliate marketing or how to get started!
Basically; all you need to get started in Affiliate marketing is in two ways:
You can choose the self-thought path (teach yourself by using free resources; but which i mostly don't Recommended for newbie's)
Register for an Affiliate Marketing Training Program; meaning – you'll learn from those that have already achieved what you want to achieve (Highly Recommended)
My point is this; joining an Affiliate Marketing Training Program simply means you're learning from a platform or community of people that has already been where you want to go!
The supports and motivation you'll get are quite essential in your journey, because there'll be times when you'll feel like giving-up. But having people or someone to motivate you will always keep you going.
Most importantly, you'll have a better chance of earning money far earlier than someone learning through try-and-error (self-thought)!
NOTE: if you choose to go the freebies path or you choose to join an affiliate training programs in learning Affiliate Marketing; there are six Simple Steps you can follow to get started.
6 Simple Steps to get started in Affiliate Marketing:
Choose a Niche (choose niche that you're passionate about, and that you can consistently write about)
Create valuable contents (be a problem solver with your contents)
Create a Blog or Review-website (or any means of reaching out to potential audience – inclusive Social media)
Join Affiliate programs (sign-up with affiliate networks)
Monetise your contents (offer solutions with related affiliate products or services in your contents).
Promote your contents through SEO, SEM, Social media or any other means possible (Get traffic to your contents).
How to find trusted Affiliate Marketing Training Program?
There are countless of Affiliate Marketing training programs on the internet. Search the term on Google and you'll see the results for yourself; but the BIG Question is this; how do you know which to choose?
Here are my two RECOMMENDED Affiliate Marketing Training programs: Affilorama and Wealthy Affiliate.
You can follow the links below to read my detailed review of both programs.
See: Affilorama review.
See: Wealthy Affiliate review.
PLEASE NOTE: You are not oblige by any means to use any of the affiliate marketing training programs I have just recommended above if you're not comfortable with it.
Basically, they are programs I've personally used myself, and which has really helped me along my journey.
Is there any Free Affiliate Marketing Training Programs?
Yes, there are lots of free affiliate marketing training programs on the internet but it does come with these questions: Scam or Scam free?
Bear in mind; you don't get true value for free! Simply search the phrase "free affiliate marketing training programs" on Google and you'll see the results yourself.
To keep it simple; my advice to you is to rather go for affiliate marketing training programs with true value rather than freebies.
I'm sure your intention is to make money; but how do you intend to make money when you are not even ready to invest in yourself?
NOTE: the Affiliate Marketing training programs I've recommended above both have FREE Accounts to get started. You can basically trial-out both for FREE (without any financial commitments) and then decide if you want to upgrade to their premium membership or not. It's completely up to you!
In Conclusion
I must admit that the opportunities in affiliate marketing are quite endless once you get started. But like any other business opportunities; affiliate marketing does have its own downsides.
Haven said that; the simple truth is this; everything we do in life does have some level of its own risk (regardless of the activities). So, don't let your fear hold you back!
Remember; "nothing works until you take action"!
Thanks for taking your time to read this far!
So; what's next?
Please, kindly leave your comments below if you find this Affiliate Marketing Beginners Guide helpful in any way…
Many Thanks!