If you need a well-detailed Affilorama review, or you need a training program that will teach you how to make money online by promoting other people's products as an Affiliate Marketer; then this Affilorama Review is possibly for you!
Truth be told; learning affiliate marketing is not an easy task; especially if you're learning it on your own (without anyone guiding you through the Pros and Cons)!
In my experience; training programs like Affilorama does come at an advantage if you truly want to learn affiliate marketing the right way. Although, Affilorama does have its own downside, and I'll be discussing it in details as we proceed in this review!
Summary:
Affilorama is a training platform for aspiring Affiliate Marketer – from complete Beginners to Advanced level.
Click Here for Affilorama's FREE Account!
How would you benefit from this Affilorama Review?
You'll learn all the facts and truths you need to know before making any conclusive decision of either to sign-up for Affilorama's products or not! Facts such as: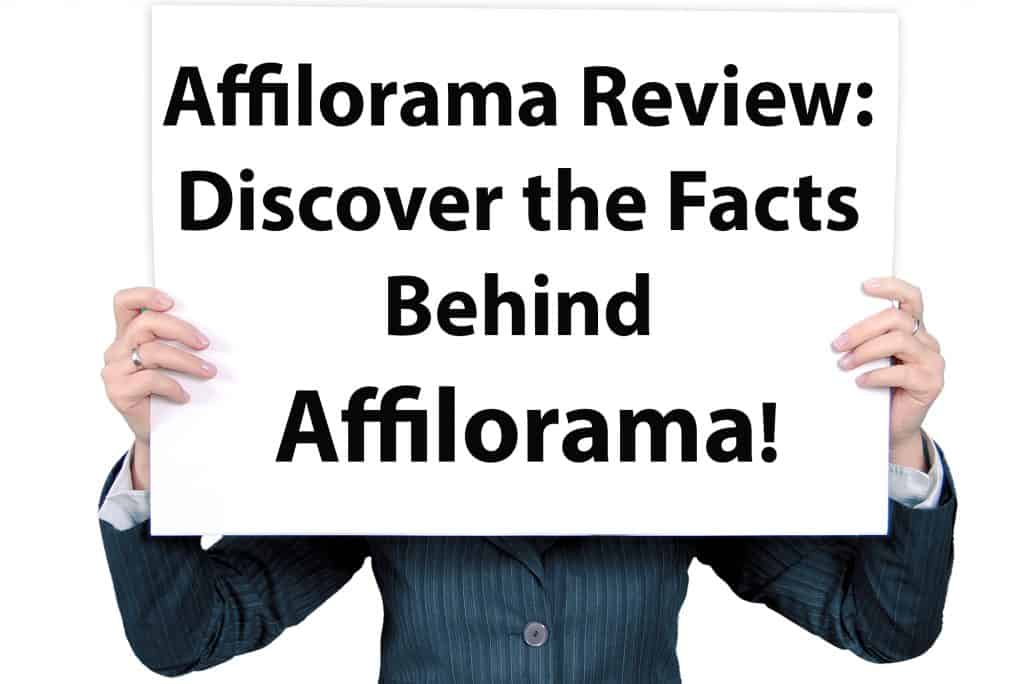 What Affilorama is all about, and if it's legit or a scam
The advantages and disadvantages of using Affilorama
Who Affilorama is for
Affilorama's Trainings and Tools
Affilorama's Pricing
Affilorama's Help and Support system
Affilorama's up-sells (add-ons).
And many more details that you'll hardly find in most Affilorama reviews!
Affilorama Program Overview
Product Name: AFFILORAMA.
Overall Ranking: 89 out of 100.
Price: Starter membership is FREE $0; Premium membership is $67 per month (plus add-ons; up-sells).
Owners: Mark Ling
Course Level: Beginner, Intermediate, and Advanced
Website: Affilorama.com
 Who is this Affilorama Review for?
It's for anyone that wants to learn more about Affilorama's program before signing up for the program.
It's for anyone that wants to learn more about Affilorama's products, and any possible downsides to the products.
It's for anyone that wants to learn how to make money online by promoting other people's products or services, but needs a well-detailed training program to sign up for..
It's for anyone that needs a more advanced affiliate marketing program while taking the advantages and disadvantages into consideration..
And many more…

Overview
Affilorama was founded over a decade ago; basically in 2005 by Mark Ling (a well-known Entrepreneur). They are surely one of the leading online affiliate marketing training platforms out there! But the big question is that; is Affilorama any good for you?
Well; let me start by explaining what Affilorama is all about. And i'll also be discussing other facts and point you wouldn't get in other Affilorama review!
What is Affilorama?
Affilorama is a training program and an online community for affiliate marketers. With hundreds of hours of video lessons, training, tutorials and other task based lessons; you're sure Affilorama does have well-related materials for Affiliate Marketing Training.
They provide several levels of the Membership and with various products to choose from; from the very basics of learning affiliate marketing up to more advanced level.
Interestingly; there products does features several standalone and add-on products; mostly known as up-sells.
Although, Affilorama is not the best online community to learn affiliate marketing, but they are far better than a lot of affiliate marketing training programs in the industry.
In my opinion; one of the major downside of Affilorama is there cost and possible up-sells that will eventually cost you more in the long run!
In this Affilorama review; I'll be going into details that can surely help you in understanding beyond the basics of the product.
But before I proceed into more comprehensive details about Affilorama; first and foremost, let's have a quick look at the advantages and disadvantages of Affilorama (the PROS and the CONS).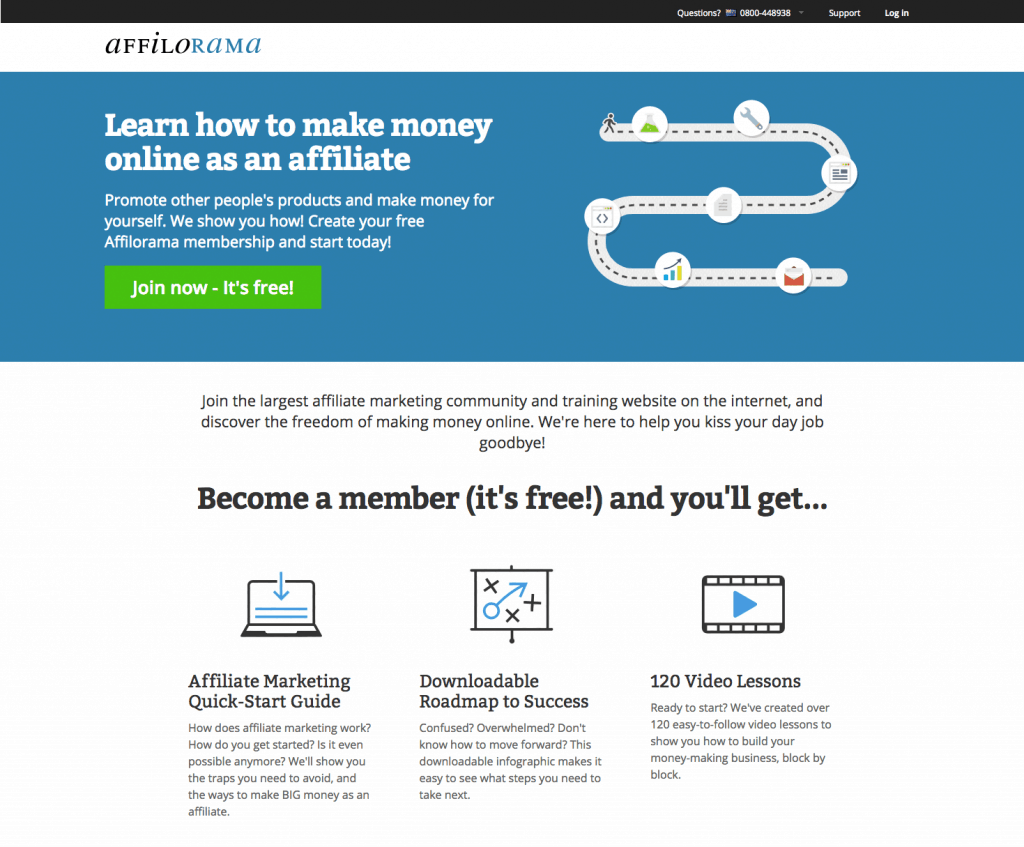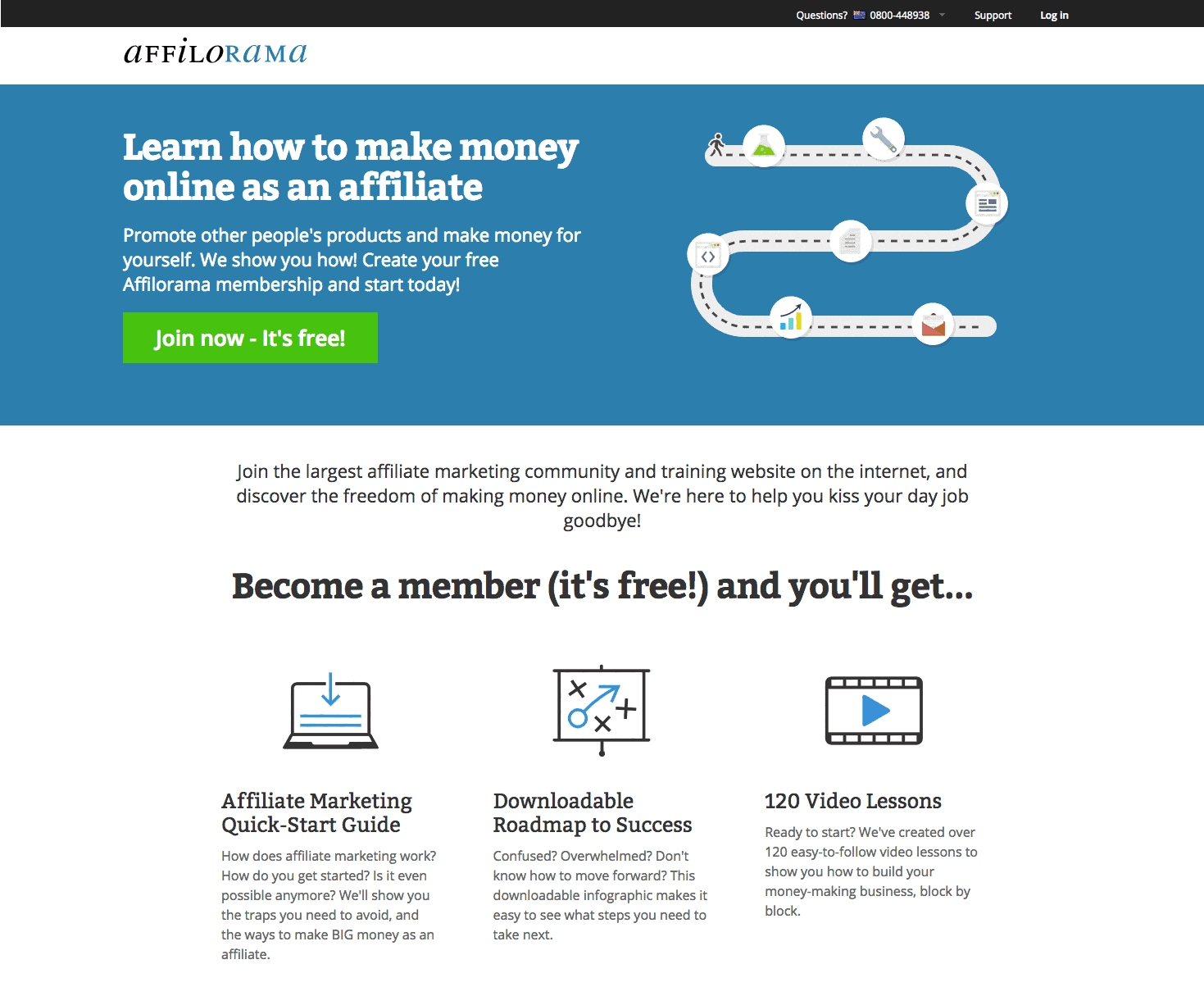 Advantages of Affilorama; the PROS:
It's FREE to get started – $0 – and the Free option allows you to explore all the basics within the platform without any financial commitments,
Easy to follow video tutorials, including other related products
You'll get access to one of the largest affiliate marketing online communities in the industry,
Access to support and feedback from other top affiliate members,
Affilorama paid membership will provide you with the tools required to get started with your own affiliate website. From hosting services, to wordpress website builder! Basically you'll get all you need to build an affiliate website and start getting results,
Affilorama's payment options for the Premium program does provides more payment plan for more conveniences,
The owner of Affilorama is very well known and respected in the industry,

Disadvantages of Affilorama; the CONS:
Affilorama's Free membership program is limited, compared to their paid programs,
Affilorama provides too many options, and choosing the right choice of program can be quite difficult for Newbie's,
Affilorama's program can be quite expensive once you start adding the extras they offer (up-sells),
Some of the trainings are outdated compared to current trend; although they've recently updated some of their products this year – 2016,
You don't get direct access to the founder like you will do with products like Wealthy Affiliate.
Who is Affilorama For?
Affilorama is for anyone that wants to learn how to make money on the internet,
Anyone aspiring to become an online affiliate marketer,
Anyone looking to create profitable affiliate website,
Anyone looking to create extra income for themselves,
Anyone that wants to learn affiliate marketing from basic to advanced level,
Anyone that wants to start learning affiliate marketing with zero budgets (applies to the Free Memberships only),
Anyone that wants to learn affiliate marketing with proven step-by-step guide, and with a bit of helping hand,
Anyone that wants to learn how to make money from their website and without any prior knowledge,
Anyone that wants to learn how to market contents!

What Tools and Training does Affilorama provide?
Affilorama provides various online tools and trainings that consist of many step-by-step guides and videos.
Affilorama also has various additional tools like Affilorama Theme, Affilorama Jetpack, AffiloBlueprint and more.
One other interesting thing about Affilorama is the fact that they actually give you access to quality Niche specific contents and various exclusive contents such as interviews with top internet marketers who are consistently making money as an affiliate marketer (this comes with Affilorama Premium).
See: What is Affilorama Premium.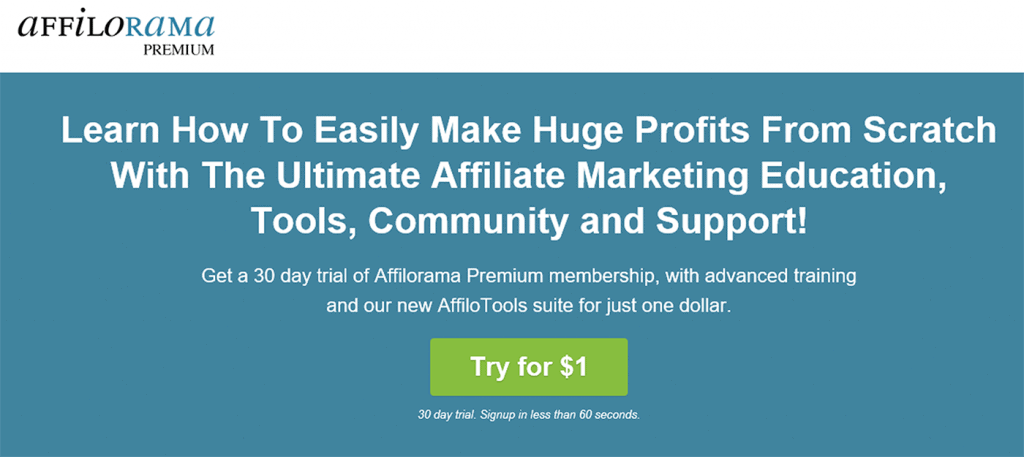 Affilorama Helps and Supports:
What support does affilorama provide?
Affilorama does provide help and support at every level but mostly from their online community (meaning – other members like you).
Although, you most time don't get quick response, but it all depends on the availability of other community members. This is likely one of the downside of Affilorama's free membership.
If you need more premium support; then you're better off going for Affilorama Premium membership!
One other point is that; you can actually share questions and comments within Affilorama's online community (the forum).
Please note; one thing you don't get with Affilorama like you'll do with other Affiliate Marketing Training program's like Wealthy Affiliate; is the fact that Affilorama's founder (Mark Ling) is not actively involve within their online community.
Although, he does join some discussion occasionally, but not all the time! As always said; he's quite a very busy entrepreneur in the industry though!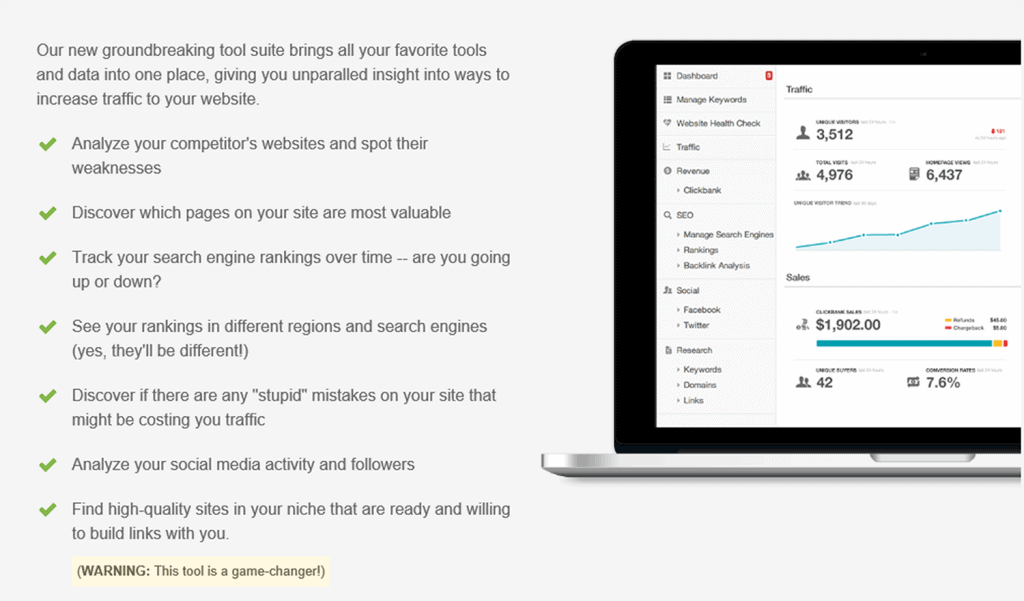 How Much Does Affilorama Cost?
Affilorama's pricing can be quite confusing sometimes; basically because they do offer many other products within their brand.
Here is Affilorama's main package:
Affilorama Start Membership – $0 (Free to get started),
Affilorama Premium – $67 per month,
Here is Affilorama's up-sells (add-ons) package:
AffiloBlueprint 3.0 Membership – $197,
AffiloJetpack Membership – $997,
Affilotheme ($97)

Conclusion
As you can see in my Affilorama review; the product does have intense resources for anyone aspiring to learn affiliate marketing.
My honest opinion is this; if you're serious about making money on the internet, then Affilorama is a good choice. Although Affilorama may not be the cheapest in the industry but it does come with alot of VALUES!
If you want a cheaper affiliate marketing training program, or you want Affilorama alternative program; then, I HIGHLY recommend you read this Wealthy Affiliate Review.
See: Wealthy Affiliate Review.
Affilorama is definitely a great product with quality trainings and tools; more so, the founder (Mark Ling) is one of the Highly Trusted and reputable Entrepreneur's in the industry (that's a big plus to the product).
My final thought; I Highly RECOMMEND AFFILORAMA for anyone that wants to learn Affiliate marketing the right way! And most of all; fast tract your affiliate marketing Success…
You can sign-up for Affilorama's FREE Membership to Try the Product; it's completely No Risk, No Obligation! With the Free Membership, you can easily decide if it's for you or not.