Affiliate marketing is one of the popular ways to earn money online with little or no investments. As an Affiliate Marketer, one of the questions you are likely to ask yourself at some point is this; how can I become a successful affiliate marketer? Well, it's a good question that we've all asked at some point.
Unfortunately, the so-called guru's are eager to tell you how easy affiliate marketing is, but they will not explain the steps you need to take to become successful as an affiliate marketer…
I'm not saying affiliate marketing is not as easy as it sounds, yes, it can be quite easy once you understand the basic principles and follow it.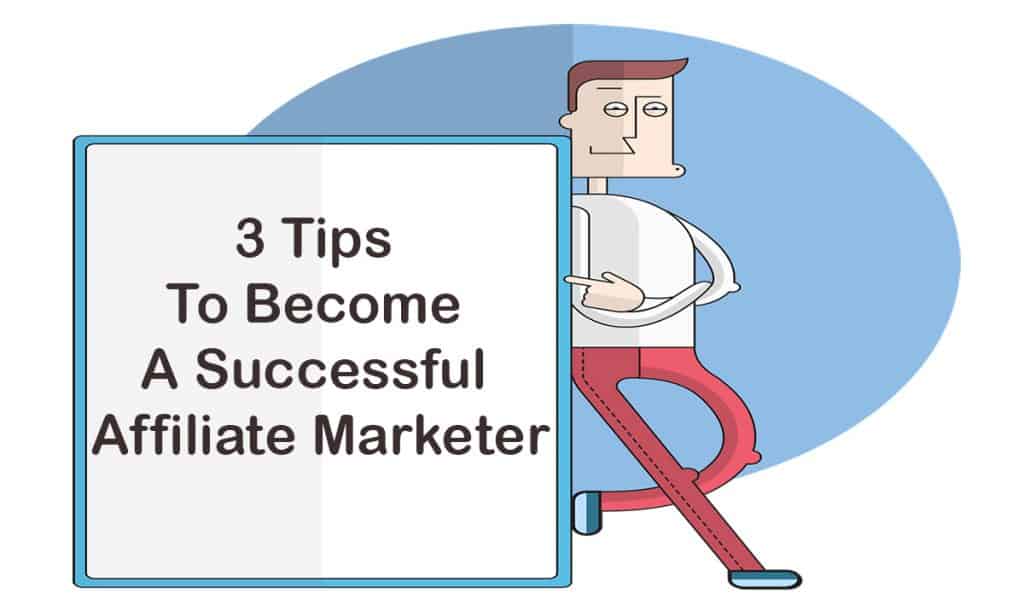 In this article, I'll be sharing with you 3 tips to become a successful affiliate marketer. But the key is this; you must be ready to work hard to achieve success!
Yes, I mean it when I say – work hard. Because, you can only persevere when you're willing to keep on going even though you're not seeing any convincing results.
To be honest with you; making/earning money from affiliate marketing does take time. So, if you're not ready to put in the required work, efforts, patient and perseverance, then don't waste your time reading further.
Now let's get started with the 3 tips that can help you become a successful affiliate marketer.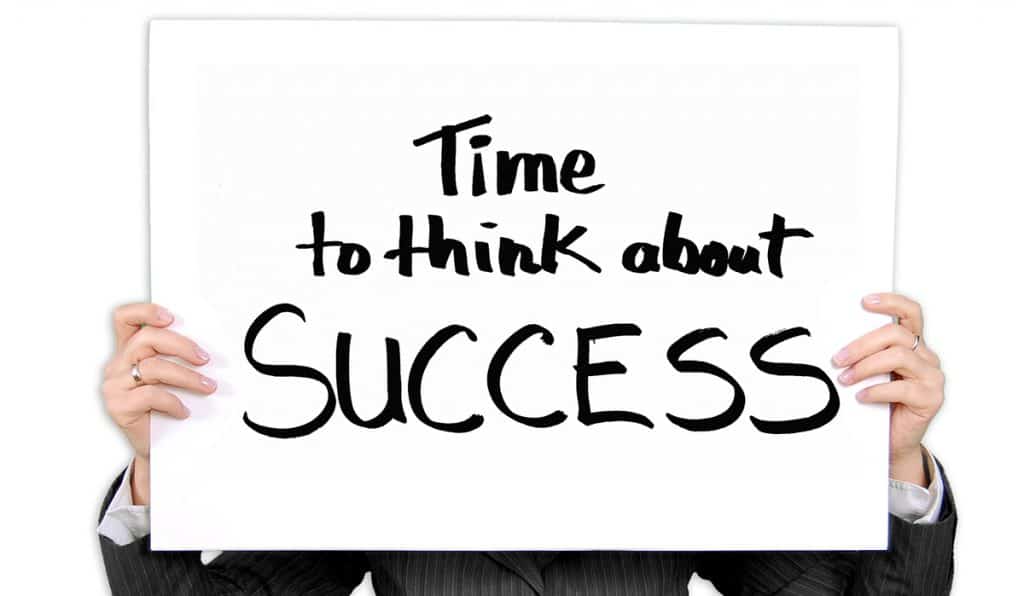 Be Niche Specific with your Website
Personally, I always encourage anyone starting affiliate marketing to always ensure that your website is Niche specific to the Products/Services you intend to Promote.
Talking from my experience, I've seen lots of new affiliate marketers that create a website with no clear focused niche.
They create a website, pick all sorts of products, write reviews and contents across all niche and then expect a miracle to happen. Sorry to burst your bubble; not been specific is a true path to failure – plain and simple.
If I should give you my honest advice, I'll suggest you choose a niche related to the products/services you intend to promote. By doing this, you stand the chance to serve a readymade audience that are more likely to be a potential buyer for the products or services you're promoting.
Also, been niche specific allows you to create a brand identity that stands out among others.
Imagine if you want to buy a shoe and you saw two stores in front of you; one says "ABC Shop" and the other one says "ABC Shoe Shop". Which one will you choose or prefer to enter? I'll leave you to decide.
Pick Products or Services related to your Website's Niche
In most cases, it's not about what you think you can sell, rather it's more of what you've identified your brand with (the niche you choose).
You obviously don't want to build a shop for selling shoes and you start selling foods and every other thing you think you can sell. It just wouldn't work! It's my opinion though…
To keep it simple, always pick products or services that are within the niche you choose to promote.
Don't forget; by choosing a niche, you make your website more keywords focused. That helps you to rank faster and that will eventually make you an authority in your choosing niche.
Concentrate on Niche based Content Marketing
Content marketing is a broad topic on its own. But I'll try and simplify it as applicable to you as an aspiring affiliate marketer.
Content Marketing (my definition)
Content marketing is the ability to use your content to achieve desired results. It's simply creating contents that lead to conversion, contents that motivate the reader to take your required action.
When you see content marketing from this viewpoint, then you will understand the need for original contents that are well-informative and of good quality.
Basically, my point here is that you need to spend more time creating good contents, than the time you spend promoting the contents on social media networks.
As long as creating good content is the major key to your success, you also need to promote your contents after you've created them.
Although, one of the common mistakes I see new affiliate marketers make is that, they try to use all social media networks in promoting their website/contents at the same time.
In my opinion; being on lots of social media networks is not the problem (as long as you can automate the process). The major problem is when you want to concentrate on all the social media networks without prioritizing them! Trust me, it's a waste of time.
One thing you should understand is that every social media network is a traffic source on its own. So, trying to master all at ones is definitely not going to be helpful to you. The last thing you want to do is to put yourself under any form of pressure that will create room for discouragement.
My advice to you is that you should concentrate on one social media network. Learn how you can turn it into a traffic source to your contents or website. And once you've mastered one traffic source, then you can move to the next traffic source.
My main point here is that you need to always create good contents and ensure to promote your contents (a good content plus creating awareness is equal to potential success).
One thing I know for sure is this; regardless of what anyone tells you, it's only you that can allow yourself the opportunity to start earning money online through affiliate marketing.
What that simply means is that; whatever you're being thought is definitely not going to magically turn into money without you taking action! So, I seriously encourage you to take necessary action when and where required if you truly want to become a successful affiliate marketer.
Enough of my stories…
Anyway, I hope you find this "3 tips to become a successful affiliate marketer" helpful?
Please leave your comments below, I'll love to read from you.
Thanks for taking your time to read this far and I wish you all the BEST…
Success Awaits You…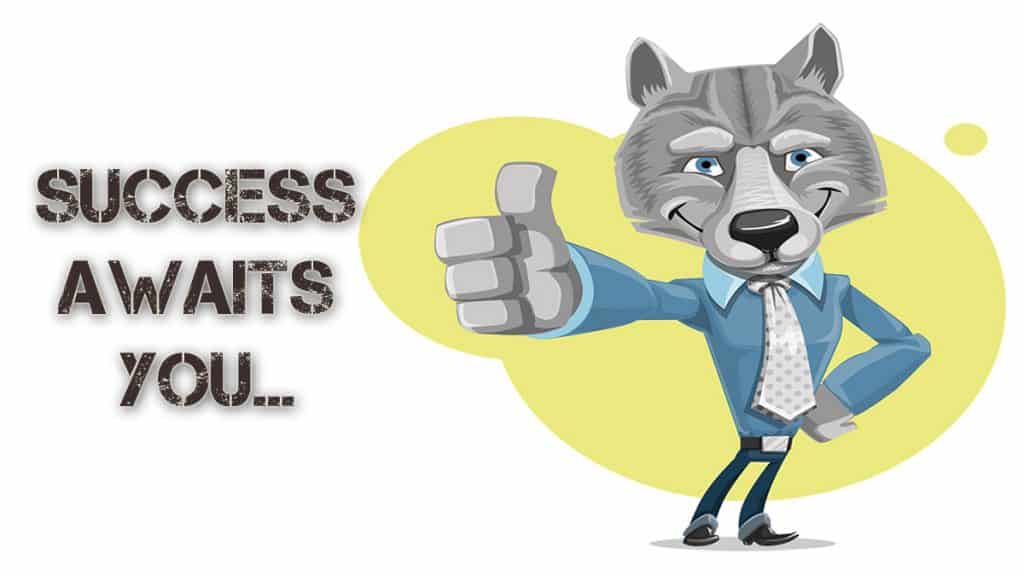 Just in case you need more help in learning how to pick profitable niche products, you can read this content to learn more about my recommended community for newbie affiliate marketers.