Choosing a profitable affiliate marketing program can be quite difficult especially when you're just getting started as a newbie affiliate marketer. Although it's not an impossible task. But it does require more efforts from you.
In this article, I'll be sharing with you 8 tips on choosing a profitable affiliate marketing program.
But before I proceed, please bear in mind that it will be more helpful to you if you do have your own website. Because, one of the key requirements for you to have as an affiliate marketer is a website, although it's not a must. But having your own website will seriously help you in many ways.
The idea behind you having your own website is based on the ability to have total control of your business and being able to generate passive income using your own online property (website).
Imagine if you're promoting your contents on social media and your account gets closed! In actual fact, that's one of the main reasons I'll suggest you create your own website.
So, what would I suggest to you?
In my opinion, I'll suggest you create your website on your own domain-name, or at least, create your website on a subdomain. I don't suggest you start with social media because, if Facebook (as an example) is not happy with your contents, they can close your account, which means you will have to start all over again. So, choose wisely!!!
Promote the products or services that you know
By choosing the products that you know and have used before will make you more knowledgeable about the products, and will give more credibility to your contents.
I'm not saying you can't promote products that you've not used before. You can surely promote products that you've not used before if it falls within your scope of good quality.
All you need is to learn as much as you can about the products. Read as much as you can about the products/services to familiarize yourself with it before you write your content's (my preferred option is that you test the product yourself).
Personally, I don't recommend or suggest you write a review on products you've not used before. But you can still promote such products though, in as much you're being transparent to your audience by letting them know you have not used the product yourself, but you've done an in-depth research on the product before presenting it to them.
My advice to you is to always go with the products/services that you're more passionate about. By doing so, you stand the chance of expressing your opinion from the place of strength and knowledge.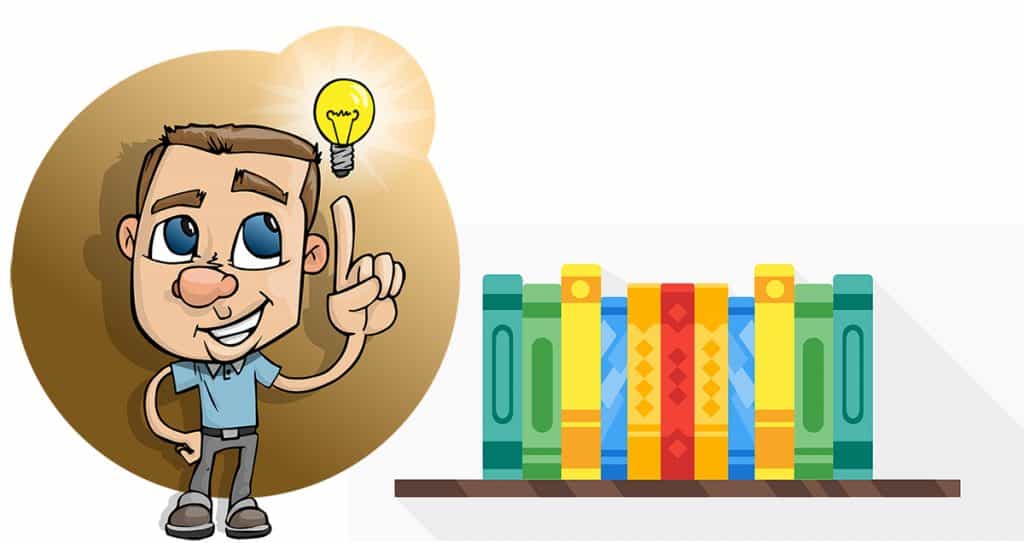 Find programs that provide you with marketing materials
In my experience; the most profitable affiliate programs I've worked with are the ones that provide affiliate marketing material to promote their products/services.
Having affiliate marketing material to work with is a big plus for you while you're just getting started. Some good examples of what I meant by affiliate marketing materials are materials like; email swipes, readymade training (like webinars), article templates, review templates etc.
Generally, when choosing an affiliate program, you're likely to have little or no knowledge about the products/services they offer.
So, by them providing you with materials to work with, will surely save you the time on carrying out extensive research. Although, I'm not saying you should not carry out your due diligence on the products you intend to promote; all I'm saying is that, the materials they provide you will simplify the process for you, and it will save you both time and money.
Let me elaborate a little further; having to write your own email swipes and articles will surely cost you money if you're not that good at copywriting, but if you have a readymade one done for you, you can just rewrite the contents yourself and make use of it.
Priorities the needs of your Audience
One of the underutilised methods of choosing profitable affiliate programs is by prioritising the needs of your audience through the use of surveys. Although, there are many ways to do this and my preferred method is by using surveys.
How this method work is that you will create a survey with questions outlining a few topics in your Niche and ask your audience to choose from your proposed solutions.
The idea is that ones they choose their potential solution's, then you can pick products or services to promote based on the most requested solutions (majority carries the vote). Just make sure you're doing this within your niche.
Please Note: for this to work for you; I'll expect you already have some audience reading your content. It might be your email list or your social media followers.
If you don't already have some numbers of audiences interested in or reading your content, then this option will not possibly work for you. Although, you still have the option of using Solo-Ads to create your own audience, but this option is not free. You can learn more about Solo-Ads here.
Alternatively, you can check through forums in your niche to read the question that people are asking concerning different topics in your niche. After you've gathered enough information for you to work on, then proceed to find products/services that can stand in as a solution to the questions you discovered.
If you can find products/services to promote in regards to the questions you discovered, then be sure that you already have a potential winning product in your hand.
Also, make sure that the products/services you choose to promote, do have an affiliate program, because, this is the only way you can get rewarded for the help you're offering.
Consider choosing Affiliate Programs that offers higher Commissions
After you know the type of products/services you want to promote, you need to consider choosing only affiliate programs that offer higher commissions to their affiliates.
The main reason I'm saying this is because you don't want to put in too much efforts promoting a product and getting paid peanuts! Don't forget that it's the same efforts you put in for a product paying you 2% commission, that you will likely put in for the product that will pay you 50% or more.
I understand that the situation might be deferent in some cases. A good example is Amazon affiliate products; in this case, your commission is low though but it's not tied to the product you're promoting alone.
With Amazon affiliate program, when you direct traffic to Amazon's website and the traffic converts into sales, Amazon will be paying you commission based on the total amount achieve from your traffic (but the traffic has to convert into sales within 24 hours).
My main point here is that, when you're choosing products to promote, I'll suggest you choose the products with higher commission level, and that the product is offering recurring payment. Generally, any digital products with 30% and above is fine (although that's my preference, yours might be higher).
Consider Products or Services with Upsells
Just in case you're not familiar with what upsell is all about, let me quickly give you a summary explanation.
Upsell simply means that when the product owner sells a product to the buyer, they then offer the buyer an additional product's that complements the first product.
A good example is this; when a merchant selling a shoe sells you a shoe, and then offer you socks. The socks are the upsell.
Basically, choosing affiliate programs that offer upsells will be a big plus to you.
Consider choosing Products with Good Quality
The last thing you don't want to do is to offer your audience with bad products! Once you lose your credibility and reputation, you will surely struggle to build it back. So, be very careful of the kind of products/services you offer to your audience.
Don't forget that your audience sees you as an expert in your niche, and they are just giving you some benefit of the doubt. Once you fail them, they are likely not to come back to you again.
In my own opinion and experiences; your customer's happiness should be your priority because it's the key to your success in affiliate marketing (and in all businesses though). Your reputation goes a long way!
Consider Affiliate Programs that offer Supports
You need to consider signing up with affiliate programs that will offer support for their products (supports to you the affiliate, and the end users).
I understand that in some cases you might want to offer some level of support to your audience, but you still need some level of support from the product owner.
Imagine being asked questions about the product's you're promoting, and you don't have answers. And sadly, the product owner fails to provide you with answers too!
Remember that, if your audience feels disappointed about the products, they will still somehow include you in the mess (although, not in all cases).
You need to understand how the merchant pays their affiliates
One thing you don't want to ignore is how you would be paid for the work you will be doing! You need to have a clear understanding of the followings; will the merchant be paying you weekly, every 2 weeks or monthly? And how will the merchant pay you (payment method)?
Bottom Line of choosing a Profitable Affiliate Marketing Program
I understand that it does require some level of efforts from you in achieving success in affiliate marketing. But like any good thing in life, you need to put in some level of efforts for you to achieve success!
As I always tell my audience; reading and knowing is not enough, you need to act before you can get desirable results. A bit of hard-work, dedication, perseverance and passion is all you need to keep going (I call it HDPP).
Hard-work gets you to do what you need to do,
Dedication lets you do what you've started,
Perseverance lets you continue doing more even when the odds seem against you,
Passion keeps you going, and it turns your work into your hubby. Once you add passion to anything you do; then, you're at another level of life!
Don't let me drag this content longer than this…
Anyway, I hope you found this "8 tips on choosing a profitable affiliate marketing program" helpful? If yes, please feel free to leave a comment in the comment section below… I'll really love to hear from you. Even if you have questions, I'm more than happy to help in my own capacity.
In the meantime and while Success awaits you, I Wish you all the Best.
Thanks for reading…
Just in case you need more help in learning how to pick profitable niche products, you can read this content to learn more about my recommended community for newbie affiliate marketers.