Thinking of starting your own affiliate website that is well-optimized for success? In this article on how to begin Affiliate Marketing in 6 days, I'll share with you how you can easily start your own affiliate website with a little budget within the next 6-days.
The numbers of businesses using affiliate marketing as a source of advertising and making more sales are really growing by the day, and that's mainly because of the opportunities that surround it. Interestingly, the opportunity is not limited to the merchant (the product owner) alone, both the merchant and the affiliate (you) have the opportunity to grow as a business.
What is Affiliate Marketing?
Affiliate marketing is a marketing process by which the affiliate promotes the merchant products or services in exchange for a commission if sales are achieved through the affiliate means of promoting the product.
In affiliate marketing; the affiliate is you, and while the merchant is the product owner or the business owner.
How Affiliate Marketing works
Generally, you will find products or services that you have used before or at least, that you are knowledgeable about. After finding the product/services, you will promote the product or services to potential customers that want to buy such a product or services.
Talking from my own experience with affiliate marketing, I can categorically tell you that it's one of the best ways to start making money online with little or no investment. Although, it does require some level of hard work, perseverance and a strong passion. Those three factors will stand as the key to your success in the end.
Now, let's get into the details of how to begin affiliate marketing in 6 days.
Please Note: one of the reasons I choose 6-days is because I've personal setup affiliate websites within that period of days successfully on several occasions, and without putting myself under any form of pressure. So be rest assured that what I'm teaching you is based on personal experience.
6-steps to build your own profitable Affiliate website
First and foremost; for you to get good results from these 6-days process, you will need to complete this 6-steps;
Choose your Niche
Research your Niche to find keywords
Build your website
Research and finding Affiliate Programs in your Niche
Write contents
Promote your website contents
Before we proceed, let me quickly outline the following orders you will need to complete the steps involved in this article;
Day 1: complete Step-1 (Choose your Niche) and Step-2 (Research your Niche to find keywords).
Day 2: complete Step-3 (Build your website).
Day 3: complete Step-4 (Research and finding Affiliate Programs in your Niche).
Day 4 and Day 5: complete Step-5 (Write contents).
Day 6: complete Step-6 (Promote your website contents).
Let me start by explaining what each of these steps involves.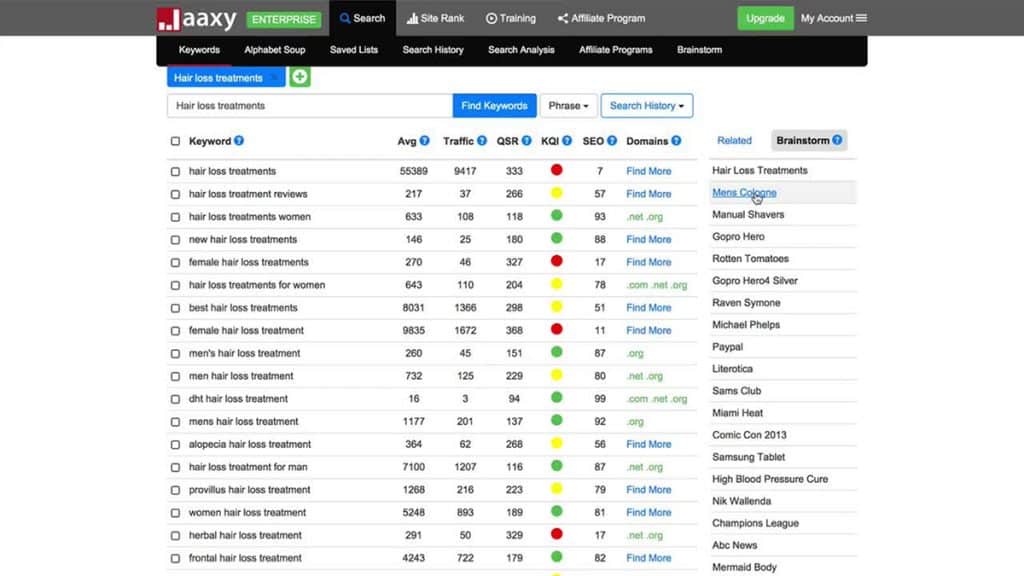 Step 1: Choose your Niche
The key to your success in affiliate marketing starts with the niche you choose. You really have to carefully choose a niche that you're comfortable building contents around.
And one of the best ways to choose a niche is to first consider the things that interest you (the things you're passionate about) or consider what you're knowledgeable about.
One of the common mistakes that you are likely to make as a beginner is the misconception of finding a niche that is new or a niche with no competition. Talking from my own experience; I can assure you that such niche does not exist.
Besides, why invent the wheels when there already lots of niches out there that have been proven to be profitable in many ways and with stable trends and high demands.
All you have to do is to write down a few niches based on your interest and do a trend search to determine if there are active searches. Once you know the stats, simply choose one of the niches you wrote down and move to the next step.
Here is a video that can help you in choosing a profitable niche.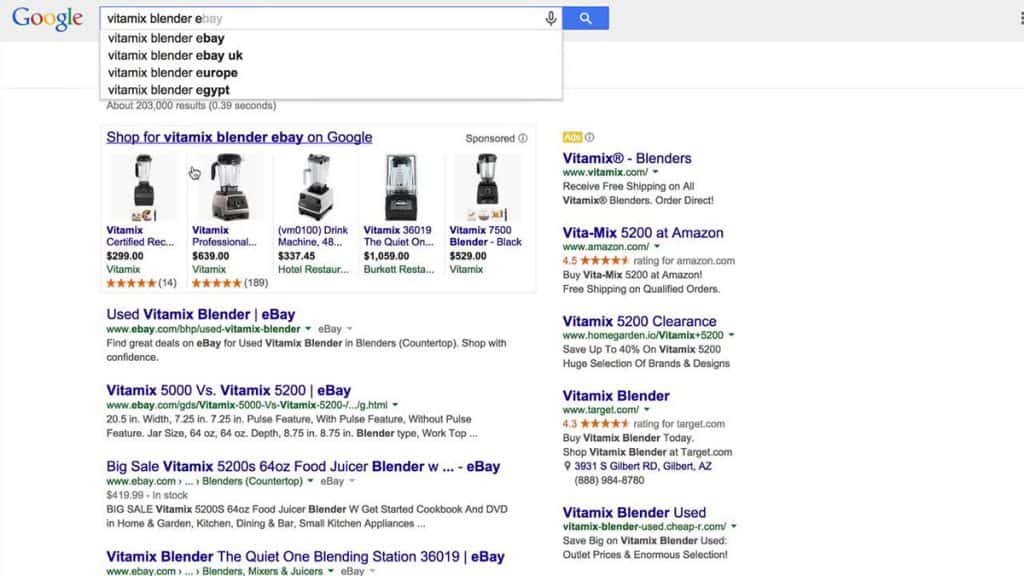 Step 2: Research your Niche to find keywords
Once you have chosen a niche for your website, the next step you will need to carry out now is to find keywords that you will build your website around.
I know some people will tell you to build your website before you start doing keyword research. But my question to you is this; what's the point of building a house when you don't know who will live in the house? Or, what's the point of building a business when you don't know what the business is all about?
Simply answer those two questions and you will understand why I prefer to do my niche keyword research first before I build my website. By carrying out your niche keyword research, you will have a keyword rich foundation for your website.
I totally agree that some niches do perform better than others, but that's not the point. The point I'm trying to make is that you should always choose winning niches that you're comfortable with.
Basically, the key to your success in affiliate marketing is to choose a niche that the products or services are in high demand (I call this profitable niche's) and some good example of niches in such category are:
Dating Niche
Fitness Niche
Weight Loss Niche
Personal development Niche
Finances (which includes making money, quick loans, saving money, debt management, etc.)
And much more.
The tools I'll recommend you consider using for your keyword research are; Google Keyword Planner (it's free but might require you to run a Google ads campaign), Long-Tail Pro (paid tool) and Jaaxy (paid tool).

Step 3: Build your website
Now is the time for you to start building your website based on the niche you earlier choose.
At this stage, it's necessary for you to get your website ready before you start approaching affiliate networks or product owners to sign-up for their affiliate programs. The reason is that; the majority of the affiliate programs will want to know the website URL you intend to use in promoting their products.
Basically, they don't know you and they need to be sure that your website is relevant to their brand. It's all about protecting brand reputation.
To start building your website, here are the two things you need; hosting package and a domain (although it's not a must because you have the option of running your website on subdomains for free on platforms like SiteRubix).
But if you want to have total control of your business, I'll encourage you to register your own domain name and a web hosting package.
For hosting package, I HIGHLY Recommend you use 1and1 web-hosting. I've been using them to host most of my websites for over 10-years now (and still counting). Their web-hosting package is one of the most secured, fast and reliable shared web-hosting packages I've found on the internet.
Once you've created your web-hosting package, register your domain name. And then use 1and1 one-click WordPress website builder to build your website (if you need any help with this, feel free to drop me a message and I'll be more than happy to help).
After you've installed WordPress, you can just start with the free WordPress theme. There are lots of free themes that you can choose from.
Alternatively, if you would prefer to use a more quality theme; then I'll recommend you go with StudioPress themes or Elegant Themes.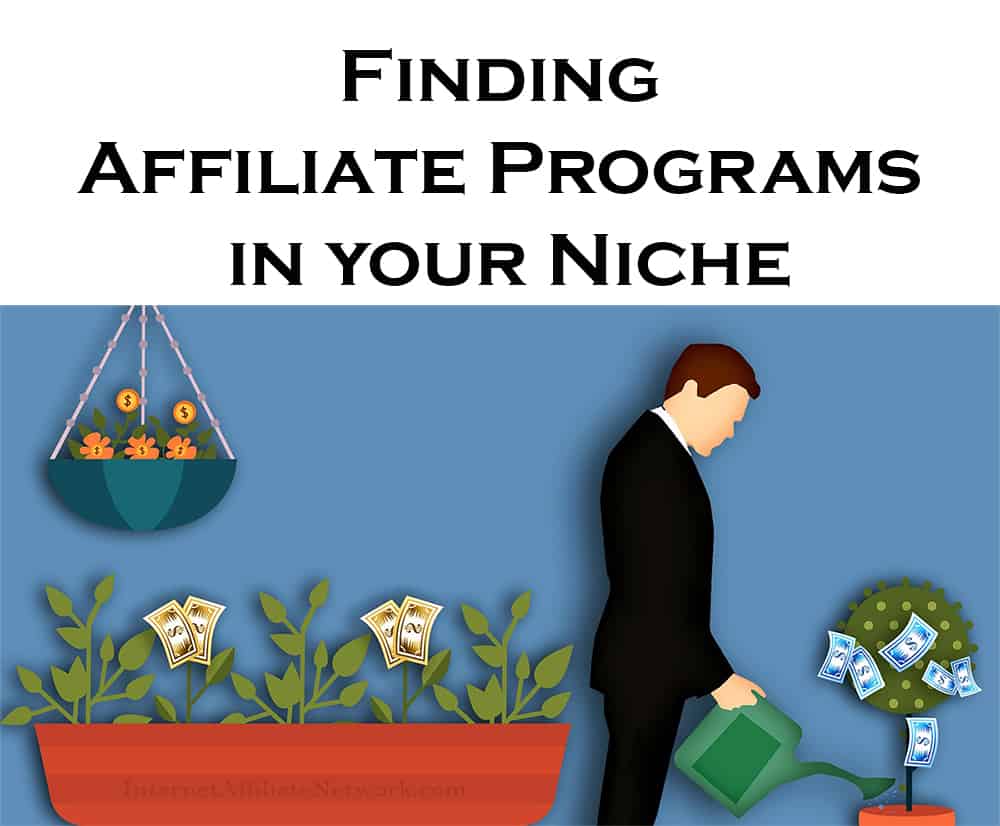 Step 4: Research and finding Affiliate Programs in your Niche
Finding affiliate programs in your niche is pretty straightforward in as much you know the niche you want to serve.
As I've previously mentioned; it's highly important that you have an in-depth knowledge of your niche, and it's also important you apply for affiliate programs that are related to your niche. Preferably, start with one affiliate program, and grow from there.
One of the common mistakes I've seen new affiliate marketers make is the eagerness to apply for all available affiliate programs. It's surely a big mistake because this approach will make it far more difficult for you to start earning money with your website.
Having too many affiliate programs to work with at the beginning will surely not help you. Because you will end up spreading your time and other resources over too many tasks at the same time, while you can use the same resources to achieve better results if you simply concentrate on one.
I'm categorically telling you this from experience, I made the same mistake when I started, and I'll encourage you not to make the same mistake.
So, once you know your niche, simply go to Google and search for the name of your niche plus the phrase affiliate programs. Use the search term like this; "The Name of Your Niche Here + Affiliate Programs".
A good example is this; "Dating + Affiliate Programs".
Go through the search results and pick the one you're comfortable working with.
One key point to bear in mind is that; your search results will either be affiliate networks who are running the affiliate programs on behave of the product owners, or the product owners running their affiliate program themselves, it doesn't really matter at this stage, just pick one.
In case you need some suggestions on Affiliate programs to sign up with, here are two you can start with; Clickbank (for digital products) and Amazon Affiliate program (physical products).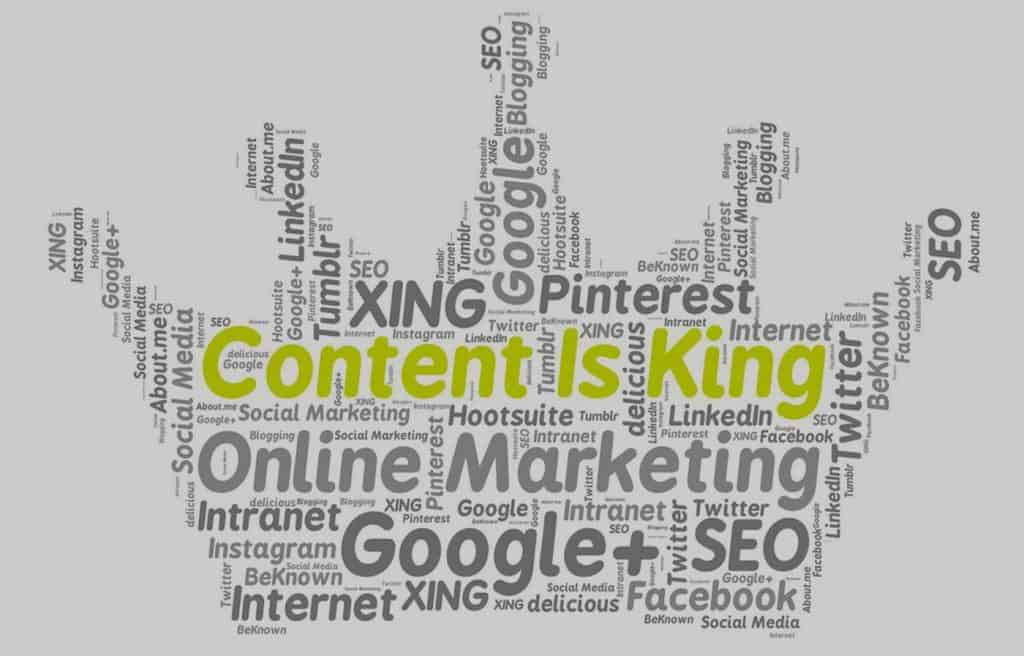 Step 5: Write Contents
The strength and secret behind every successful affiliate website are their contents. And for your contents to rank well on Google and get good responses, your contents will have to be of good quality and original. Basically, it's all about your content.
If you find it difficult to write your own contents, there are lots of good training, articles and videos on how to write good contents, or how to get good contents done for you.
Aside from that; I'll also encourage you to read this article "Creating Your Initial Website Content" and also watch the video included. It does contain a lot of priceless values that you need to get your content marketing started.
One more advice; when you're writing your contents, always write with both Google and the reader in mind. You don't want to over-optimize your content with keywords.
As much as you want your contents to rank well on Google's search engine, you also want your contents to be readable for your audience.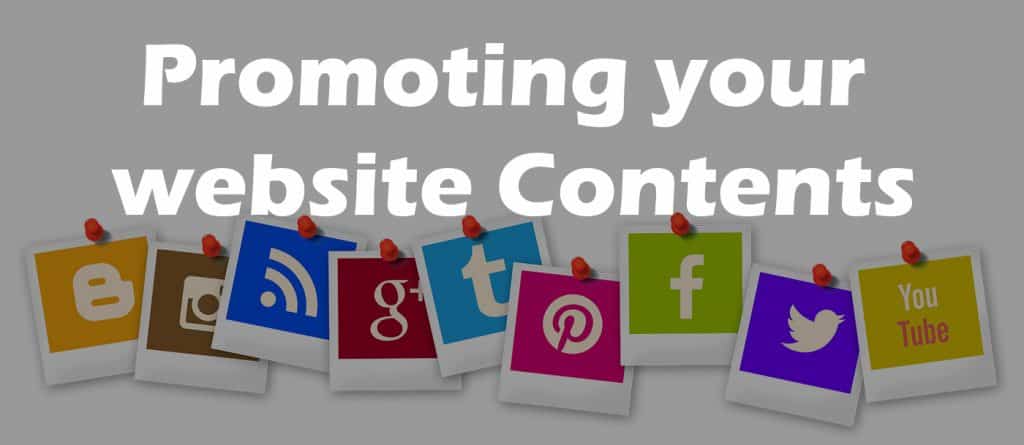 Step 6: Promote your website Contents
Now you're at the most interesting part in the process, and that is – promoting your website contents.
Having good quality contents on your website is just not enough to get people to know about your website. The reality is that no one will know that your website exists if you don't take the time to promote the contents on your website.
Just your website contents will not make everyone to start visiting your website overnight. It does require a process, and that process is called – content marketing.
One of the best ways to promote your contents is through the use of social media. It's free and it will surely help in getting your contents noticed by readers, and it will also help in getting your contents indexed by search engines faster.
Here are some social media tools that you can use in sharing your contents fast; SocialAdr and OnlyWire.
Now that you know how to begin Affiliate Marketing and build your own profitable website within the next 6 days, I'll encourage you to take action by having your own action plan and follow the 6-days process.
One thing I know for sure is that it's easy to absolve information, but taking action is what separates the procrastinators from the goal-getters.
Talking from my own personal experience, I still believe it's quite easy to start a website these days than before – thanks to platforms like WordPress. All you need is just a web-hosting service.
Seriously, you have nothing to lose by taking action. If you're not comfortable going through the process of starting your own affiliate website on your own; you can simply join affiliate marketers community like Affilorama, Clickbank University or Wealthy Affiliate and learn the in-depth of affiliate marketing alongside other successful affiliate marketers.
What's Next?
After all that I've said, I still believe the choice is yours.
One more thing before you leave; please feel free to share your thoughts in the comments area below if you find this "how to begin Affiliate Marketing in 6 Days" content helpful in any way. I'll really love to read from you.
In the meantime and while success awaits you, I wish you all the best.