Have you ever wondered how to delete your Wealthy Affiliate account? Maybe you've tried Wealthy Affiliate's free trial, and you are not happy with the training course, and you want to delete the account.
Or you've had some negative experiences, or maybe you're just not ready to learn affiliate marketing and wish to cancel your subscription with Wealthy Affiliate.
Either way, this article will answer your question of "how to delete my Wealthy Affiliate account".
Note: This article is for anyone with an active Wealthy Affiliate account. If you have an inactive Wealthy Affiliate account, then this article is not for you.
If you're ready to delete your Wealthy Affiliate account, then let's get started!
Before deleting your Wealthy Affiliate account, it's essential to make sure you have moved all your website from the account. Because once you delete the account, you will not have access to it again unless you resubscribe to one of their paid accounts.
Let's get started.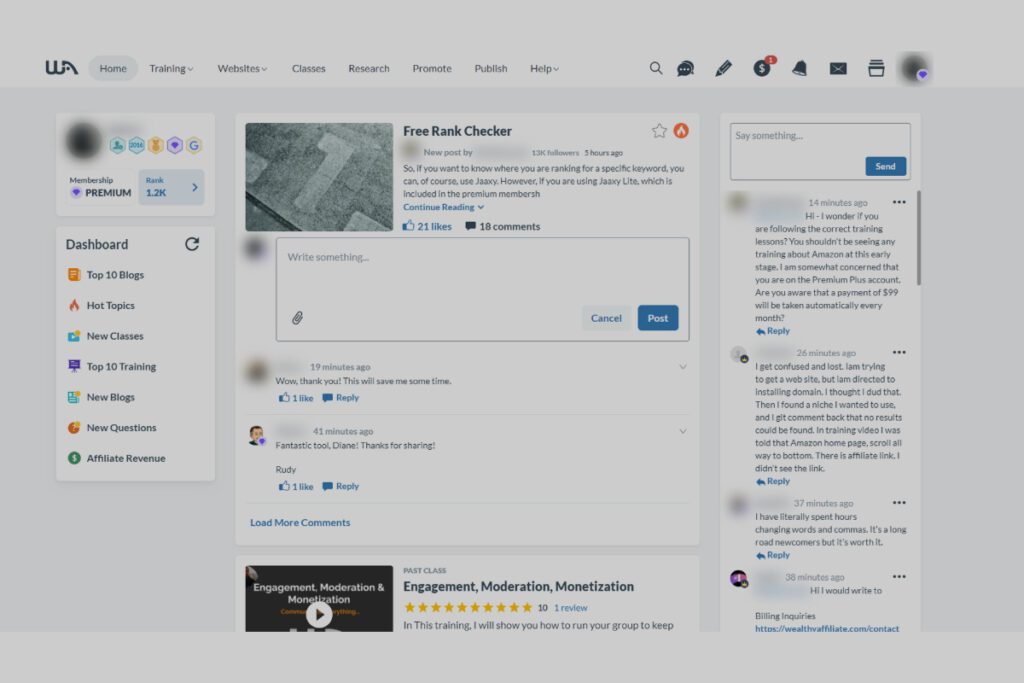 Step 1: Log into your Wealthy Affiliate account.
You will need to first log in to your Wealthy Affiliate account.
Step 2: Click on your Profile Picture
Once you're logged in, hover your mouse on your profile picture (it's located at the top right of the page), click on it and then click on the "Account Settings" tab. You will need to click on the "Subscription" tab from the account settings page.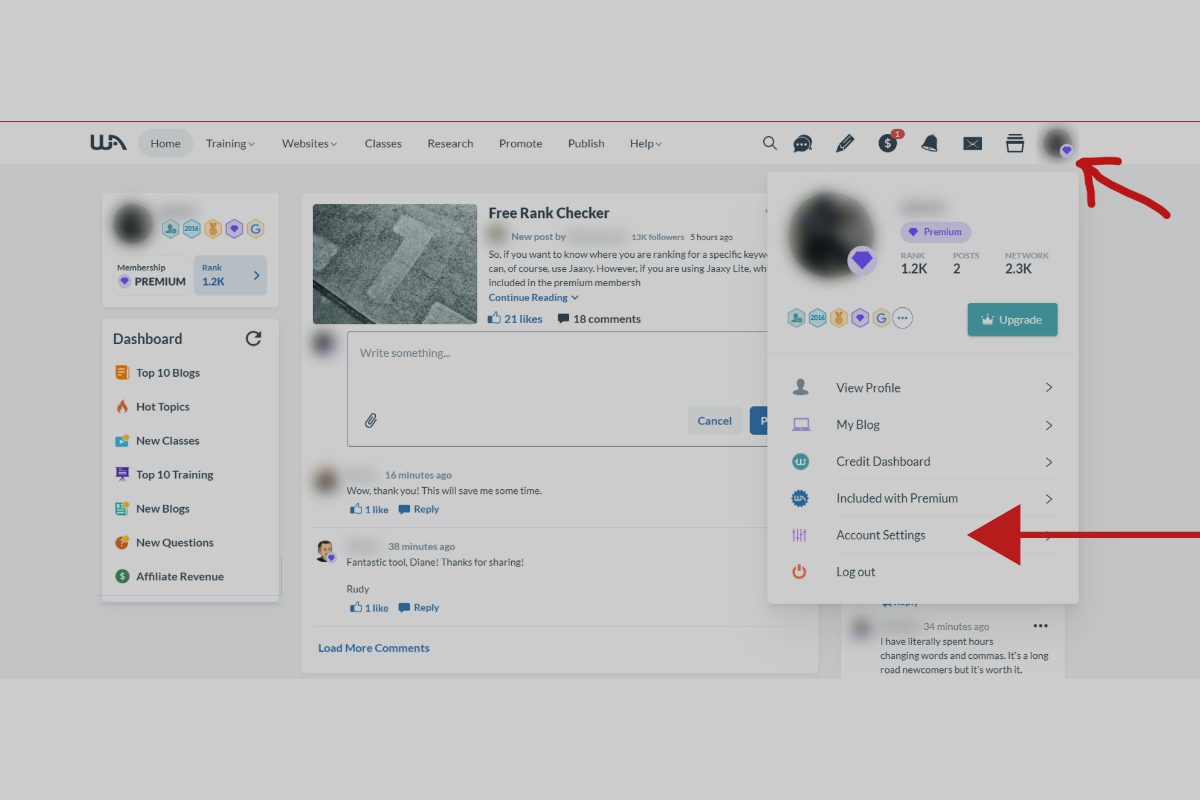 Step 3: Scroll down to the "Delete Account" section.
Once you get to the subscription page, just scroll down to the very bottom of the page, and you will find the section that says "Remove account" (it's below your billing history). Once you're there, then click "Delete Account". Job done!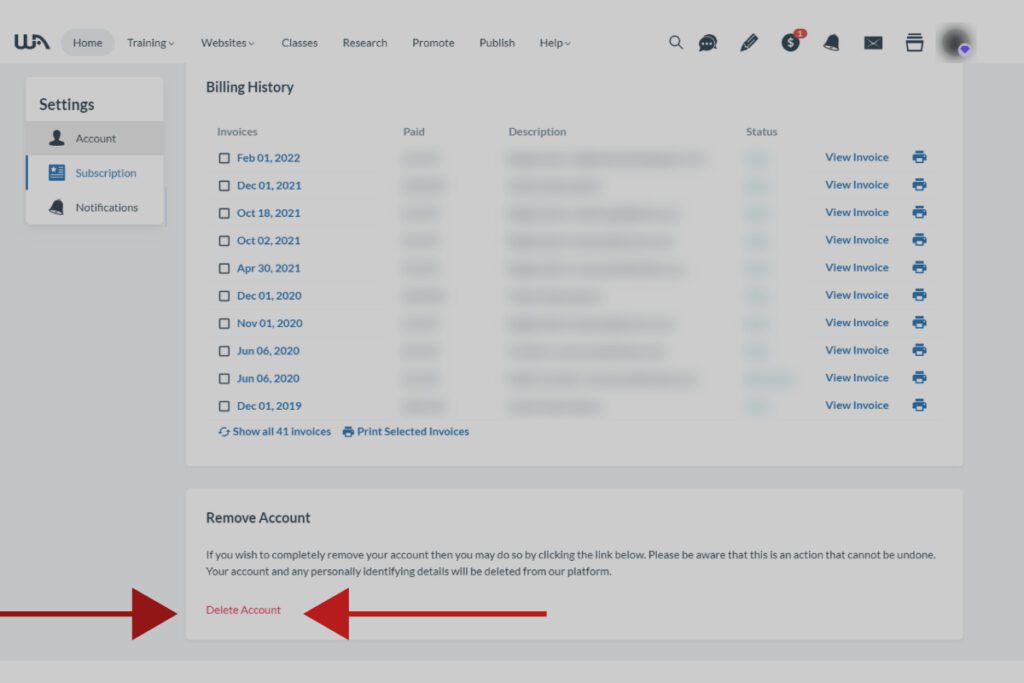 What's next?
From there, just follow the instruction on the screen to finish the deletion process.
One word of warning again; please make sure that you have moved your websites from your Wealthy Affiliate account before you click the delete button (at least, have a backup of your website outside) because, once you click the delete button, you will be locked out of the account.
Is Canceling my Wealthy Affiliate Account the same as Deleting it?
Yes, deleting your Wealthy Affiliate account is practically the same as cancelling your Wealthy Affiliate account.
My Opinion about Wealthy Affiliate
I have no doubt that Wealthy Affiliate is a good affiliate marketing training course. I've been a member of WA's community since 2016, and based on my experience, I can say that there are some good sides to Wealthy Affiliate, and there are also some bad sides.
One key thing I'll say here is that it all depends on what you really want to achieve with their training course or platform.
Based on my experience in the affiliate marketing space, I really do not have reasons to keep my Wealthy Affiliate account. However, aside from the learning, I still do have other reasons to keep the account. Anyway, that is beyond the scope of this article.
Conclusion
In conclusion, different reasons can lead to you wanting to delete your Wealthy Affiliate account, which is a choice and right you do have as a customer. And the question of if you should delete the account in the first place is a personal question that only you can answer.
I strongly believe in value for money; if you think you are not benefiting from Wealthy Affiliate, then there is no point in keeping the account.
One last thing; if you are thinking of finding an alternative to the Wealthy Affiliate course, I'll recommend you check out Project 24 course by Income School. You can also read my Income Shool review to learn more.
I hope you find this article helpful? If yes, please, don't forget to leave a comment below in the comment section. I'd love to read your comment about Wealthy Affiliate.