DynamiAds affiliate marketing network is one of the platforms that looks quite newbie friendly and a possible option for you to start making money with CPA offers as a beginner.
In this DynamiAds review; I'll be discussing all you need to know about DynamiAds affiliate network, their offers and my opinion about this platform.
Before I proceed; let me quickly make a clarification!
I have not personally used DynamiAds affiliate network as a publisher, but it's one of the networks on my radar that I've been following for some time now, and I thought I should share my thoughts about the platform.
Although, I intend running some of their offers to ascertain the claims on their statistics! So, stay tuned!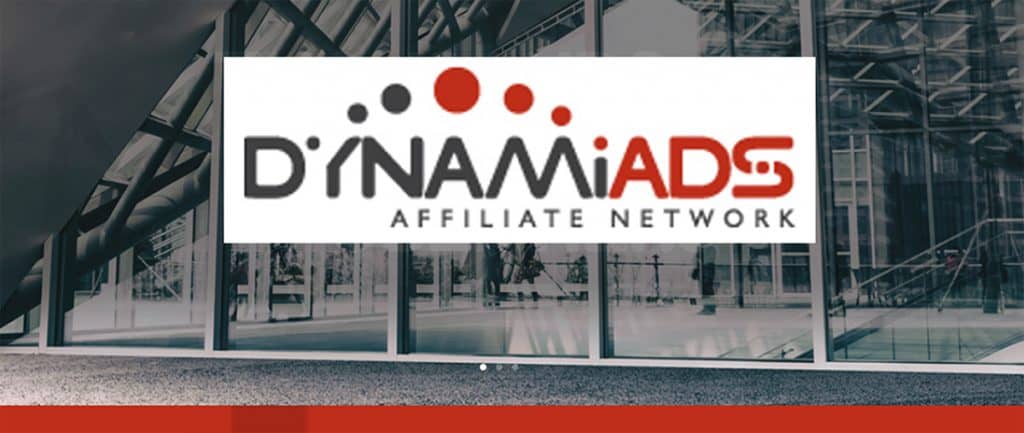 Company Name: DynamiAds
Commission Type: CPA, CPS
Country Allowed: Worldwide
Minimum Payment to Withdraw: $50
Payment Frequency: Net-30
Payment Method: Check, PayPal, Wire, Payoneer, ACH (Direct Deposit)
Tracking Software: CAKE
Top Offers: Paid Surveys, Samples, Freebies and Biz opportunity
Number of Offers: 200+
Sign Up: It's FREE to sign-up with DynamiAds
Website: DynamiAds.com
DynamiAds Review – What is DynamiAds?
DynamiAds is a CPA (cost per action) affiliate marketing network that provides advertisers with the opportunity to advertise their offers, and it also provides affiliate marketers (publishers) the opportunity to earn money by promoting the available offers.
DynamiAds is a division of NetFusion Media, Inc. (a known internet marketing company). DynamiAds claims to offer the large variety of premium exclusive offers which sounds more of a big plus. Learn more about their offers here.
Who is DynamiAds affiliate network for?
DynamiAds is one of the CPA networks that's newbie friendly, and it's practically for anyone that wants to earn money online with CPA offers.
One of the interesting things about CPA affiliate marketing is the fact that you can actually get involved regardless of your experience or background and that's where DynamiAds stands.
What are the Pros and Cons of DynamiAds affiliate network?
PROS:
Plenty of offers for affiliate marketers (publisher) to promote
Dedicated customer support
Completely newbies friendly
They accept newbie affiliate marketers
They provide an anti-Fraud solution to protect their advertisers from fraudulent traffic
Varieties of in-house offers
DynamiAds do provide awesome affiliates support.
CONS:
Their payout is Net 30 terms; meaning you have to wait 30 days before you get paid,
They currently don't have that much information about them on the internet.
Also, DynamiAds seems not to be spending that much money on marketing, and I believe it's one of the reasons they don't have that much information available online.
DynamiAds Review – What types of traffic do DynamiAds accept's for their offers?
As much as I do know; DynamiAds do accept 4 of the major types of traffics popularly used by most publishers.
Here are the 4 types of traffic they currently accept:
Search Engines
Email
Display and Contextual
Social media

What are the benefits of using DynamiAds as advertisers?
CPA (Cost Per Action). Meaning; advertisers only pay for performance (Lead or Sale)
Dedicated customer support for advertisers,
Anti-Fraud solutions that prevent advertisers from losing money
CPC (Cost Per Click)
What are the benefits of using DynamiAds as publishers (affiliate marketers)?
In most cases, their publishers get approved just after signing-up (after a brief interview with their account manager),
High EPC (Earning Per Click) rate,
High offer conversion rate.
According to DynamiAds; they claim to be having an average EPC of up to 0.70 and Conversion rate that hits 40% on their own $1.25 surveys. Quite impressive!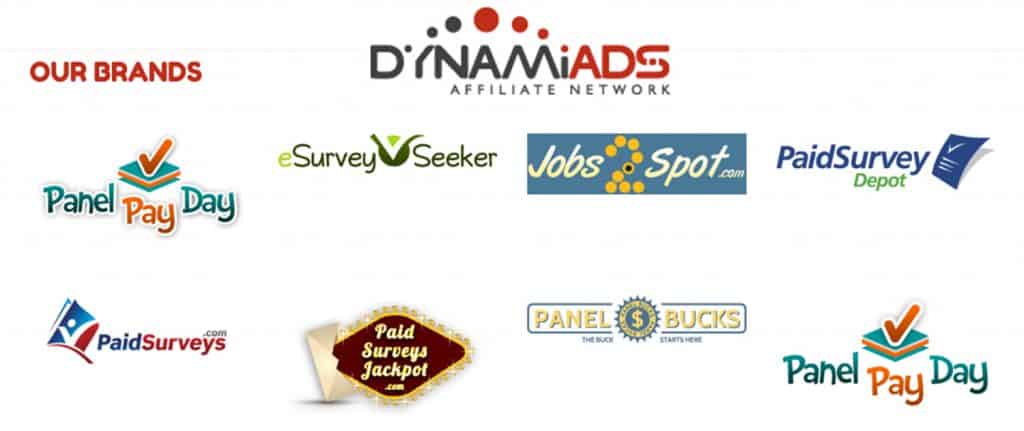 DynamiAds review – Additions information:
In case you missed this information and you're wondering of their payment methods and their minimum payout…
DynamiAds do offer the following payment methods: PayPal, ACH, Wire, and Payoneer. And their minimum payout is $50.
Also, their publishers (affiliate marketers) payout date is on a NET-30. That means publishers get paid by the 30th day of the current month for the previous balance in their account before the cut-off date.
My opinion about DynamiAds – is DynamiAds a legit affiliate network?
YES, DynamiAds is a legit affiliate network as far as I know about the company. Interesting I've read one or two reviews about them online that's more on the positive side for them. You can read more about them at Affpaying.
Also, I've personally being in contact with them lately to learn more about their platform and I'll be trying out some of their offers soon.
In my opinion; I believe DynamiAds is worth trying. As I've previously mentioned; I have their network in the list of the CPA affiliate network offers that I intend testing out soon.
NOTE: I'll surely be sharing the results when ready, and it will be an update to this DynamiAds review.
Bottom line
Like any other affiliate network out there, DynamiAds does have its own ups and downs. Although, the truth remains that DynamiAds is relatively still new in the industry and I believe they have enough room to grow if they choose to play by the industry good standards and ethics.
All-in-all; you also have a lot of roles to play in your success as an affiliate marketer, and it's far beyond just the offer! Well, that's a story for another day…
========================================
Now, over to You!
It's time for me to learn from your experience; so please feel free to share your thoughts and experience about DynamiAds affiliate network in the comments area below. I'll really love to read from you!
In the meantime; I wish all the best, and thanks for reading.
Save
Save
Save
Save
Save
Save
Save
Save
Save
Save
Save
Save
Save
Save
Save
Save
Save