This Peerfly review is based on my personal experience with Peerfly affiliate network, and I'll be sharing with you lots of detailed-facts you need to know about them; including their Pros and Cons, and other frequently asked questions.
NOTE
PeerFly has Discontinued their Affiliate Network.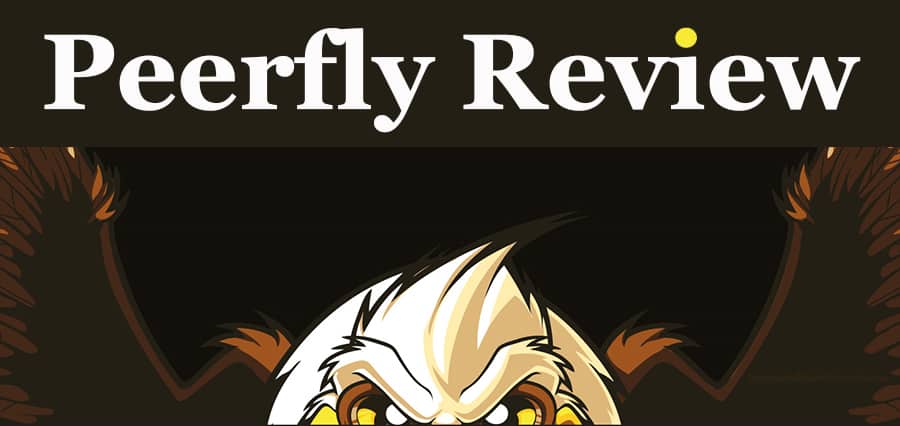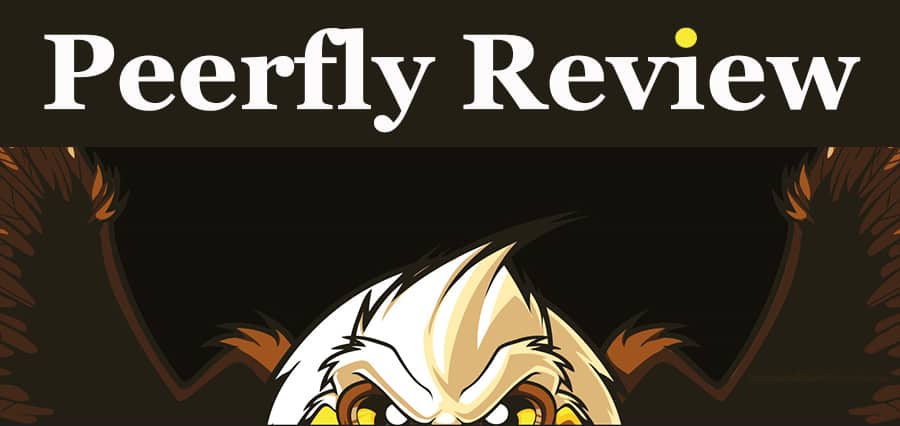 Company Name: PEERFLY
Overall Ranking: 89% out of 100%
Commission Type: CPA, CPL, CPS
Country Allowed: Worldwide
Minimum Payment to Withdraw: $50
Payment Frequency: Net-30, Net-15, Net-7, Bi-weekly, Weekly, Daily
Payment Method: Check, PayPal, Wire, Payoneer, ACH (Direct Deposit)
Tracking Software: In-house proprietary platform
Peerfly Sign Up: It's FREE to sign-up
Website: Peerfly.com
What you will learn from this Peerfly review
After reading this Peerfly review; you'll have a clear understanding of any questions related to Peerfly affiliate network and how CPA offer works.
Here is the content outline:
What is Peerfly?
What is CPA Marketing?
How easy is it to promote CPA offers?
Who is Peerfly for – and what are the Benefits?
What are the Pros and Cons of Peerfly (the Advantages and Disadvantages)?
Can you really make money with Peerfly's offers?
And my personal experience using the platform…


What is Peerfly?
PeerFly is an online affiliate network that uses cost-per-action (CPA) as its primary pricing model. The company was founded in 2009.
Looking into the statistics; Peerfly has one of the largest numbers of registered affiliate marketers in the industry.
According to Peerfly's website: they currently have over 250,000 registered affiliate marketers and which 75,000 (out of the 250,000) are active in 165 countries! Also, they claim to have up to 8000 offers to promote!

Possibly if you're not familiar with the term cost-per-action (CPA); then permit me to explain what CPA means in marketing terms.
What is CPA Marketing?
 CPA marketing means cost-per-action or cost-per-acquisition.
Basically; it's a performance-based pricing model that requires advertiser's to payout (intended commissions) only when you (the affiliate marketer) complete the required action or actions specified by the advertiser.
CPA pricing model is mostly used by online advertisers.
Want Peerfly Account? Learn More Here!
How easy is it to promote CPA offers?
It all depends on your marketing approach!
Although in some cases, the specified CPA action's required by the advertiser's can be as simple as filling out a form on the advertiser's destination URL (see example below); but some other CPA offers may be more complex.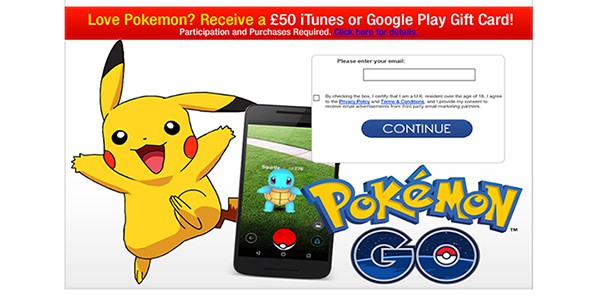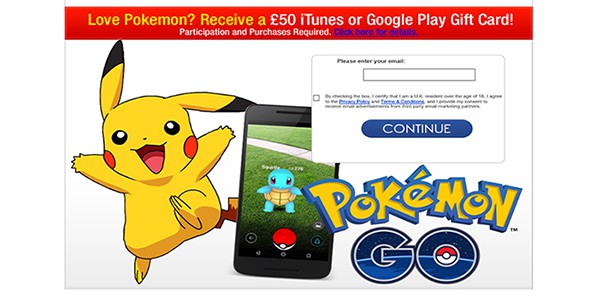 NOTE: the simplicity of some CPA-offers does not imply that CPA offers are generally easier to make money from; although, CPA offers can be very profitable if you have a marketing approach or system that works, and you know how to source quality traffic.
Who is Peerfly for – and what are the Benefits?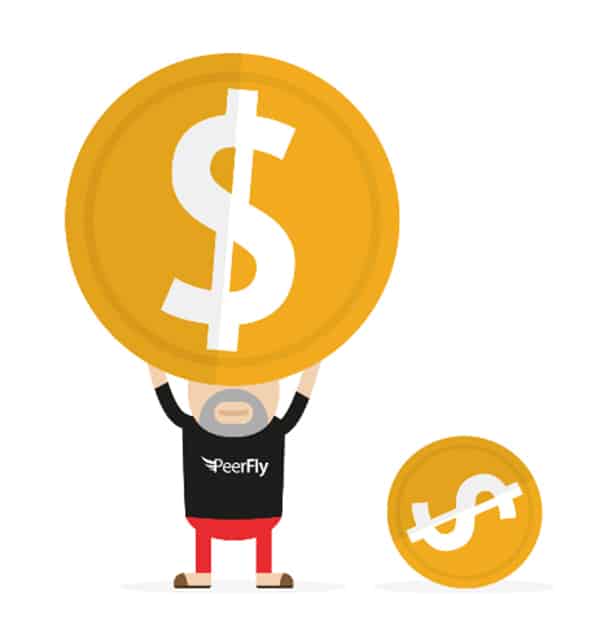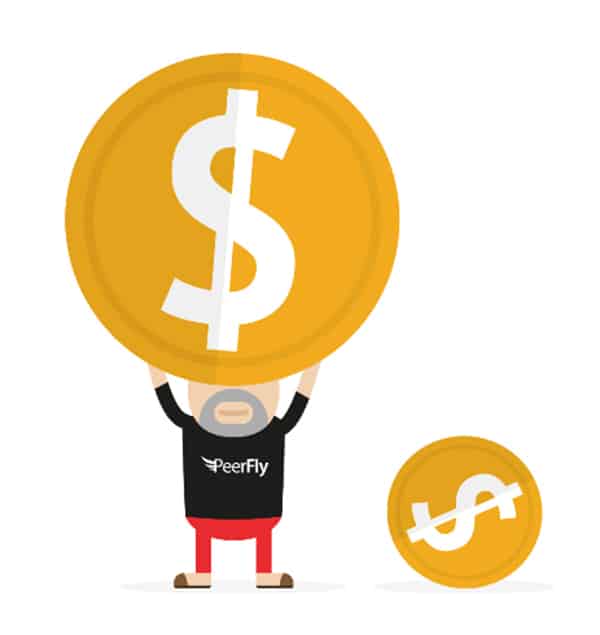 Practically any affiliate marketer can benefit from Peerfly's affiliate network, in as much you have a clear understanding of how CPA works.
One of the key benefits of Peerfly is the fact that they have a huge number of offers for affiliate marketers to promote (in thousands). See below in the Pros section for more of its benefits.
Using myself as an example; I actually started earning money with MaxBounty's CPA offers before I started having success with other affiliate programs.
This was in the early days when I first started with affiliate marketing; practically no experience, but I still figured it out on my own!
If I can do it – surely you too can do even better… Learning is the KEY that opens all doors!
What are the Pros and Cons of Peerfly?
Peerfly Pros – the Advantages:
User-friendly interface
They provide affiliates with thousands of offers to promote; meaning – you have more options
Peerfly's affiliate managers are quite friendly and helpful
Their support system is quite very responsive
Peerfly tracking system is very reliable (if compared to other affiliate networks in the industry).
Peerfly Cons – the Disadvantages:
Lots of restrictions on offers; which can make it practically impossible for you to promote certain offers
Due to the high numbers of affiliate marketers using Peerfly; their offers are highly competitive
Their registration process is quite strict (meaning – you may not get approved that easy)

My personal experience with Peerfly Affiliate network
When I was promoting Peerfly's offers; I did not have much success with their offers, and I can't fault them on that; because I do have friends making decent money with their offers. Although, I was spending more time promoting MaxBounty's offers, simply because I had more success with them.
Basically, I was promoting offers from two CPA networks then; Peerfly and MaxBounty (as a complete newbie's). One worked for me and the other did not…
Please don't misunderstand my point; I'm not saying that MaxBounty is better than Peerfly; I'm only sharing my experience with you. But if I want to be a little picky, then I'll go with MaxBounty because I had more success with their offers.
As I've previously said; I personally did not have much success with Peerfly offers, but that's not enough reasons to give them negative feedback. Because (in some cases) it might be you (the affiliate) that needs to improve or change your marketing approach or system!
 

Can you really make money with Peerfly's offers?
YES; but you need to learn beyond the basics!
Because with CPA; it's more about knowing your targeted audience and having sources for quality traffic!
---
In Conclusion
Peerfly is quite very reliable if compared to many other online CPA affiliate networks; although, like any other business, you will still find some unhappy customers out there.
I know the eagerness is there for you to start making money as an affiliate marketer, but the simple truth is this; you have a lot of work to do if you don't want to end up at the opposite side (losing money)!
⇒ Learning, learning and Learning is the KEY to your Success!
You really need to know (or at least have an idea) who your offers are suitable for (your audience), before you invest your money on getting traffic!
Knowing your audience and how to reach out to them is one of the keys to your success in affiliate marketing…
---
So, what's next?
If you find this Peerfly Review helpful; please, kindly leave your comments below. I'll really love to learn from your experience too.
Many thanks!
---


Peerfly Frequently Asked Questions – FAQ's.