DotComSecrets by Russell Brunson

What is DotComSecrets?
DotComSecrets by Russell Brunson is another very informative book that focuses more on online marketing strategies; like how to get quality Traffic (leads) and how to convert leads into sales (Conversions)…
One thing I must emphasize here is the fact that the brain behind DotComSecrets (Russell Brunson) has proven records for success in the industry (internet marketing). He has actually built a multi-million dollar business or I'll say businesses.
Haven said that; I still think some of Russell Brunson's products are a little over-hyped! Because I simply don't believe there's any magical way to success; you just have to work and walk your way to Success! Also; one other point that i might want to point out is the issue of upselling, but I can't fault him on that. The reason is; upsell is practically a common practice in internet marketing.
My Opinion about DotComSecrets Book
I have no doubt that Russell Brunson DotComSecrets book is quite promising; because there's nothing as good as learning from someone that has already achieved what you're aiming for! In most cases; they may know what you don't know. I'm a big believer in learning, and I strongly believe that whatever you learn can surely create a Gold-mine for you if you put it into practice… Dedication and Perseverance are the KEY!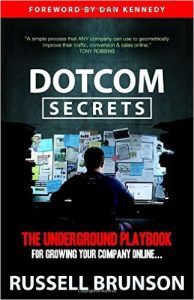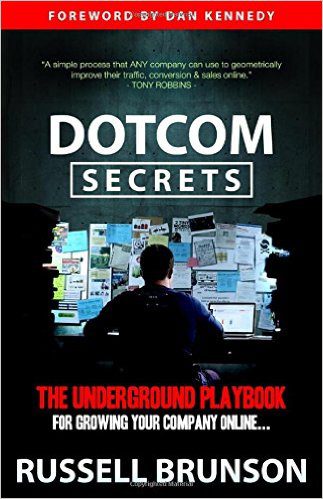 Publisher: Morgan James Publishing
Published: April 28, 2015